---
An Introduction to Juneteenth
---
4 minutes
At InterExchange, our primary mission is to spread cultural awareness. Juneteeth, a lesser-known American holiday, is celebrated annually on June 19. We see this as an opportunity to educate our participants on an important American tradition. We hope you will enjoy learning about this holiday that has long held special significance in America's Black communities.
Juneteenth - named by blending the words "June" and "nineteenth" - celebrates the enforcement of the Emancipation Proclamation in Texas in 1865. Fans of American history may remember that the Emancipation Proclamation was issued in 1862. So why, then, did enforcement take three years? Well, there's plenty of context to - both historical and contemporary - to discuss.
The End of the Civil War
The American Civil War lasted from 1861 to 1865. Why was the USA at war with itself? There were many issues at stake. However, the most commonly associated issue is slavery. Southern states enslaved over 3.5 million people of African descent, and wanted to continue this practice free from Northern laws. The South perceived the newly elected Abraham Lincoln as a threat, and broke away from the USA to form the Confederate States of America.
In 1862, Lincoln issued the Emancipation Proclamation. If you're not a historian, you may be asking, "what was the Emancipation Proclamation? Why was it important?" The Proclamation was an order to the South to free all slaves. However, Northern troops couldn't enforce this order in states they were currently at war with, so Black Americans in the South remained enslaved until after the war ended three years later. Some, unfortunately, were in bondage long after that.
What is Juneteenth?
Confederate supporters in Texas illegally kept Black Americans in slavery for months after the Civil War ended. Texas's distance from the North made it difficult to enforce Northern laws. On June 19, 1865, General Gordon Granger read federal orders in Galveston, Texas, that all enslaved people in Texas were free. This day came to represent the final end to slavery in the last part of the South, even though the American Senate passed the Thirteenth Amendment to the United States Constitution, banning slavery, the previous year.
How Juneteenth is Celebrated
47 of the 50 U.S. states recognize Juneteenth as a holiday or special day of observance. A variety of traditions are associated with Juneteenth. These include rodeos, fishing, barbecuing, baseball, prayer services, festivals, story-telling by elders, and celebrating Black art and music. Some of the more specific Juneteenth traditions include strawberry soda.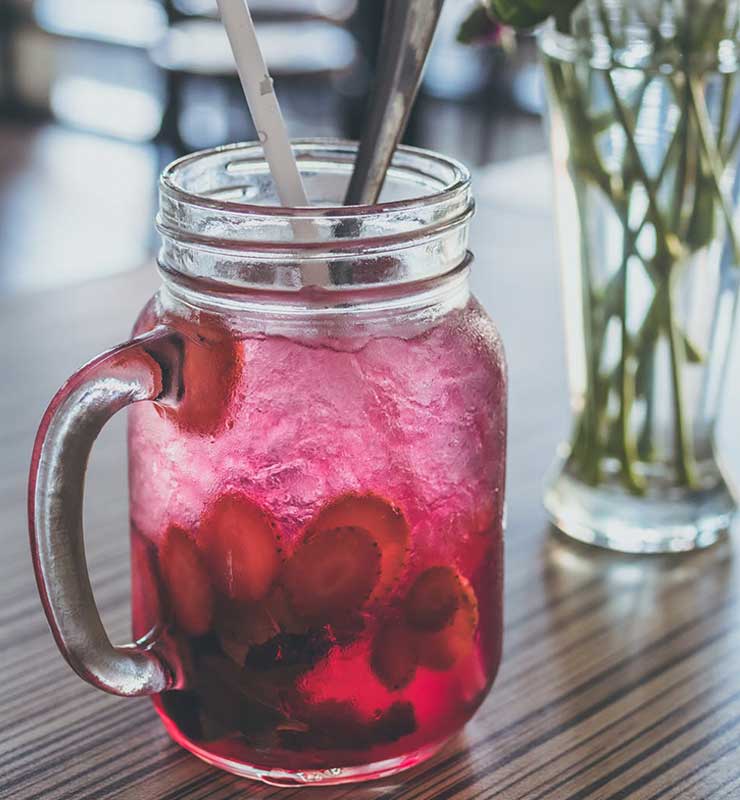 In fact, red food and drink have special significance during Juneteenth. As culinary historian Michael Twitty notes,
The practice of eating red foods—red cake, barbecue, punch and fruit– may owe its existence to the enslaved Yoruba and Kongo brought to Texas in the 19th century. For both of these cultures the color red is the embodiment of spiritual power and transformation. Enslavement narratives from Texas recall an African ancestor being lured using red flannel cloth.
There are also specific Juneteenth practices associated with clothing. According to Juneteenth.com,
Dress was also an important element in early Juneteenth customs and is often still taken seriously, particularly by the direct descendants who can make the connection to this tradition's roots. During slavery there were laws on the books in many areas that prohibited or limited the dressing of the enslaved. During the initial days of the emancipation celebrations, there are accounts of former slaves tossing their ragged garments into the creeks and rivers and adorning themselves with clothing taken from the plantations belonging to their former 'masters'.
The Modern Importance of Juneteenth
At the current moment in time, Juneteenth celebrations may be more somber. The USA and the world are experiencing recent memory's largest demonstrations in support of racial justice. Americans often struggle with open discussion of issues involving race; white Americans in particular have historically been unwilling to confront the racial oppression that forms an integral part of both American history and modern society.
Juneteenth represents an acknowledgement of American racial oppression and a statement of hope for what the USA could be and the ideals it stands for, even if the country's politics often fall short of these ideals. Juneteenth is not just a holiday for Black folks. It's an important part of United States history for all people. As such, a growing number of employers, InterExchange included, are honoring Juneteenth as a paid holiday for staff.
The InterExchange staff is currently on a journey of reflection, actively educating ourselves to be more empathetic toward the historic and current experiences of people of color. As we do so, we look forward to spreading this knowledge with our participants and community. Happy Juneteenth!
Matt Wallace
Matt Wallace is the Community & Digital Content Manager for the InterExchange Marketing team. He received a Master of Science in Global Affairs from New York University, and worked with the State Department and two New York organizations with missions to introduce young people to multiculturalism and international relations. He is excited to leverage this experience with InterExchange!