---
Fighting Hunger Globally and Locally: Our Impact
---
1 minute read
On August 3, 2016, InterExchange joined a number of J-1 Visa sponsors across the country to celebrate J Day — a nationwide celebration of the power of international exchange.
For the second year in a row, InterExchange partnered with Stop Hunger Now in Virginia Beach, Virginia. Our group of J-1 Participants and local volunteers packaged 10,152 meals for undernourished people globally.
The meals we packaged were shipped to Haiti and distributed to local school children.
"The meals will be received by our in-country partner Highlands Friends of Haiti in Haiti.
The La Pleiade School and seven other rural schools in the area of Cange, Haiti, reach more than 2,500 school children with their school lunch feeding program. Founded in 1995 in connection with Zanmi Lasante (Partners in Health), La Pleiade works along with the network of rural schools to better the lives of children in rural Haiti. This feeding program furthers the schools' goals because the meals have a short- and long-term effect on the community, schools, the students, and their families. When students are hungry, grades suffer. With meals, their health, grades, and school attendance improve. A hot meal at school is often the only food these students will receive."
As a recognized leader of international cultural youth exchanges, InterExchange makes it a priority to give all J-1 Visa Exchange participants the opportunity to give back to their local and global communities, as well as enhance their leadership skills and creative problem solving skills. Thanks to everyone who joined us and volunteered their time to make a difference in the world!
By Tanya Burovtseva
An international exchange alumna originally from Ukraine, Tanya started her career at InterExchange in 2011. Tanya is passionate about travel and cultural exchange and enjoys meeting J-1 exchange participants at InterExchange events.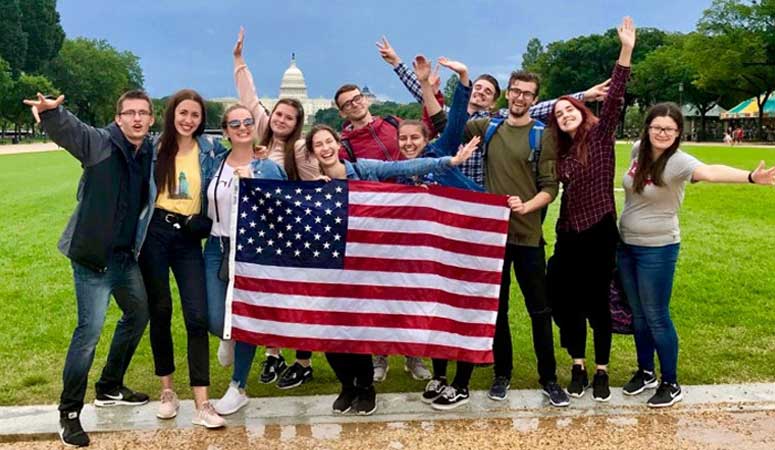 Experience American culture while working and exploring the USA
Sign Up
Learn More
Call Us