How to Save Money on Medical Care in the U.S.
By Joy Lo
---
Good medical care in the U.S. does not always have to come at a high price. In addition to your InterExchange provided health insurance, there are several strategies you can use to avoid unaffordable medical costs while on program.
Image courtesy of Tanuj, Career Training USA
Prevention
---
The number one way to save money on healthcare costs in the U.S. is to stay healthy. Here are some quick tips on what you can do to minimize your chances of getting sick while on program.
Visit the doctor in your home country.
Before you leave for the U.S., visit your dentist, eye doctor, and regular doctor for general check-ups.
Bring your prescription medication and copies of your prescription and immunization records.
If you're taking any prescription medication, like birth control or insulin, pack enough to last for your entire program and travel period, if possible. Are you taking any medications daily or weekly? Check whether it's prescription or over the counter in the U.S. since prescription drugs vary by country. Don't forget to bring copies of your prescriptions so you can refill them in the U.S. if necessary. It's also helpful to have a copy of your immunization record. Take a picture of your immunization card and store it in your phone or email before you leave.
Have a savings cushion.
If you visit a doctor in the U.S., you'll have to pay a deductible. A deductible is the amount of money you must pay before your insurance company pays for your care (sometimes called "excess" outside of the U.S.). The amount of your deductible is written on your insurance card. Set aside $250-$400 for medical care while you're on your exchange.
Organize your documents.
When you visit a doctor, you need to bring your printed insurance card and your passport. Keep these documents together in a safe place so you don't need to search for them when you're not feeling well.
Live a healthy lifestyle.
Prevent getting sick by eating plenty of fruits and vegetables, drinking water, getting at least seven to eight hours of sleep every night, washing your hands, and managing your stress.
Treatment
---
Despite your best efforts, you may become sick or have an injury while you're on program. There are many ways you can minimize the cost of your medical care.
Visit a pharmacy.
If you're not feeling well, the first stop should be your local pharmacy. Pharmacies sell over the counter medication that does not require seeing a doctor. The most common illnesses, like a cold or the flu, can be treated with over the counter medication. This will save you a lot of money!
Ask the pharmacist what medications they suggest for you. Pharmacists are experts and will be happy to help. The most common pharmacies in the U.S. are called CVS and Walgreens.
Go to a walk-in clinic or local doctor.
If your illness or injury can't be treated at the pharmacy, it's time to visit a walk-in clinic, also called urgent care, or your doctor. A walk-in clinic does not require an appointment, while your doctor's office does. Be sure to stay in-network when you choose where to go. Staying in-network means that your care provider accepts your insurance, which drastically lowers your costs.
Only visit the emergency room in an actual emergency.
Going to the emergency room in the U.S. is only for extreme situations and is very expensive. You should not go to the emergency room for illnesses like a cold or flu or injuries like a sprained ankle.
Save your receipts and submit a claim.
After you visit a clinic or the doctor, save all of your receipts and submit a claim to your insurance company as quickly as possible. A claim is a form that you must complete after going to the doctor in order for your insurance company to pay the medical bill. If you don't submit a claim, the insurance company won't pay for your care.
Need more help in understanding your medical care while in the U.S.? Look in your participant handbook or contact us with any questions.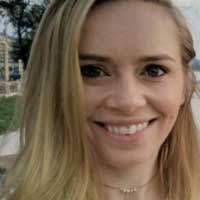 By Joy Lo
Joy is a huge advocate for cultural exchange. She's lived across the U.S. and various countries around the world including the UK, Australia and Indonesia. She has a unique perspective on working and thriving in other cultures. She's been a contributing author on Au Pair USA program.