---
J-1 Visa Application Now Requires Social Media Information
---
1 minute read
The U.S. Department of State announced last week that it has updated its immigrant and nonimmigrant visa application forms - including for J-1 visas - to request information about social media accounts.
A drop-down list of social media platforms now appears on the Form DS-160 nonimmigrant application, as well the Form DS-260 immigrant visa application, according to NAFSA. Applicants are asked to list all usernames or handles used on those platforms over the past five years.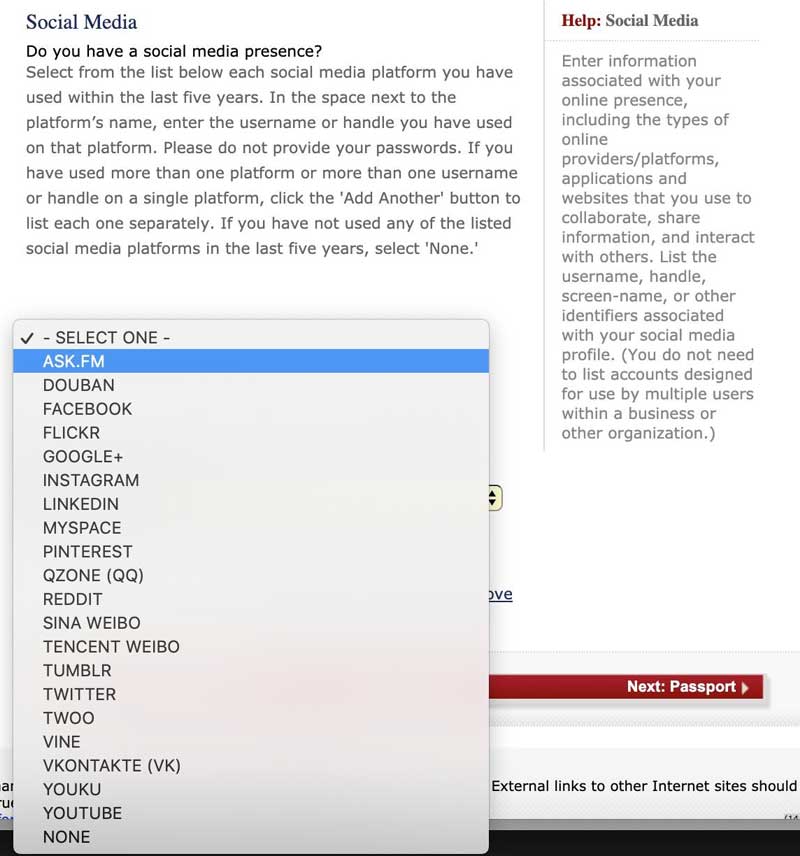 The updated visa application also asks for five years of previously used telephone numbers, email addresses, and international travel history, among other information.
In May 2017, the State Department initially proposed to include questions about social media, contact information, and travel history only in its "extreme vetting" form, the DS-5535.
In March 2018, the Department proposed to include these questions in the standard visa applications, not just the extra vetting form. This week's announcement finalizes that proposal.
We appreciate and support U.S. consular officers in their work of closely reviewing visa applications and keeping the U.S. and its citizens secure. We also believe that this should be balanced with the U.S.' commitment to free speech and open expression. We are concerned this new policy may have unintended consequences, such as discouraging international students and young professionals from applying to U.S. exchange programs because of a perceived lack of privacy, and encouraging self-censorship online. We are also concerned about the lack of stated criteria of how a visa applicant's social media presence will be used to adjudicate visa applications.
We strongly encourage all J-1 visa applicants to fully and honestly report all social media accounts on their visa applications.
For more information, go to the Department's FAQs document. We will keep all of our participants and hosts up-to-date as we learn more.
By Mark Overmann
After studying in France and teaching in China, Mark was hooked on cultural exchange. He's worked in the field of international education and exchange for 15 years, and is InterExchange's Vice President of External Affairs.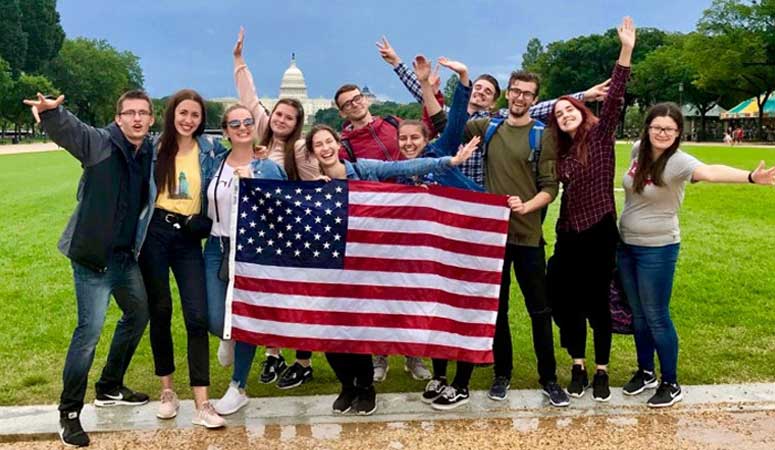 Experience American culture while working and exploring the USA
Sign Up
Learn More
Call Us