These Life Hacks Will Make Your Homesickness and Culture Shock Go Away
By Joy Lo
---
Homesickness and culture shock are a normal part of moving to a new country. After all, such an exciting adventure is bound to have ups and downs. Most of our participants experience culture shock and homesickness to some degree- you are not alone!
Here are some strategies that you can use so you'll be feeling more comfortable in no time.
Image courtesy of Vanessa M., Au Pair USA Participant
Embrace the process.
It's okay to feel your feelings! Acknowledge if you're sad, scared, or lonely, and remember that these emotions are normal, and you don't need to be ashamed. Resolve to make an action plan using the below strategies. Don't forget, you're only in the U.S. for a short time and should make the most of it!
Be busy.
Being busy distracts you from sitting in your room, missing home. Add social events to your calendar, in addition to your work. Ask a new friend out to coffee, attend an event in your town, and consider taking up a new hobby. A good rule of thumb is to always say 'yes' when you get invited out.
Don't contact home too much.
Of course, you should stay in touch with your loved ones in your home country, but it's possible to do it too much. If you're always talking to friends and family back home, it could make you feel like you're missing out. Try to focus on your present moment by limiting these interactions and concentrating on your day instead.
Be curious and ask questions.
Did an American or fellow participant from a different country do or say something that you don't understand? Ask them to explain that part of their culture to you! You get to learn, could make a new friend, and will feel more comfortable in your environment.
Stay active.
When you exercise, you release endorphins in your brain, which put you in a better mood. It's science! Many of our participants join gyms and attend fitness classes during their program. This is also a fun way to meet people and try new fitness trends.
Know that comfort is okay.
Had a bad day? Take some 'me time' to watch your favorite show, read a book in the park, or indulge in a tasty snack. It's okay to do things that make you feel comfortable and safe so you can regain your energy for the next day.
Talk it out.
Sharing about your feelings can help you process them. Talk to a fellow participant or an InterExchange employee about what you're going through. They'll understand where you're coming from, and it'll feel better to get it off your chest. If you can't seem to shake your feelings, reach out to your local InterExchange contact, and ask them for help.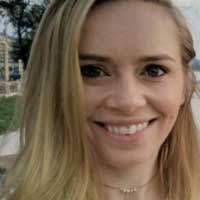 By Joy Lo
Joy is a huge advocate for cultural exchange. She's lived across the U.S. and various countries around the world including the UK, Australia and Indonesia. She has a unique perspective on working and thriving in other cultures. She's been a contributing author on Au Pair USA program.