Preparing For The Next Camp Season
By Joy Lo
---
Another successful camp season is in the books, and you've earned a break from the daily adventure that is hosting a summer camp! Slot in some time to reflect on how things went and to put some plans in place for next year. Answer the questions below to get started.
Image courtesy of InterExchange.
Did you have enough staff over the summer?
Adjust your hiring forecast accordingly. We can help find the right number of counselors for you, whether it's five or 25.
When do you want to have your hiring completed by?
February is the ideal month to finish your hiring because you'll have plenty of candidates to choose from. Want to meet your candidates in person? Join us at an international job fair!
Will you be re-hiring any of your camp staff?
If yes, get your requests in early. Slots for returnees are limited and are given on a first-come-first-served basis. You can provide us with the details of your returnees in your Camp Dashboard, and then we'll invite them to apply. All camp counselor applicants must apply by March 1st.
Do you want to hire staff from a new country?
We recruit international counselors from over 45 countries! Each culture you welcome enhances the richness of diversity at your camp... why not consider them all?
What traits did your international counselors have that were most helpful?
Every camp counselor brings something unique to the table, whether it's incredible energy while leading games or vigilance on the lifeguard stand. Reflect on the skills and personalities that really helped your camp culture, and screen for those this coming summer.
What activities went well, and what activities do you want to add?
Make a list of the top five moments you had at camp and pinpoint why they stood out. Preserving camp traditions is a must, as is trying new events, games, and sports each year.
Have you updated your profile?
Let us know your needs by updating your profile in your Camp Dashboard. We also have a new and improved matching system that is designed to make the recruitment process smoother than ever.
Do you have feedback for us?
We love to hear what you appreciated and how we can improve. Contact your Program Coordinator or Camp USA.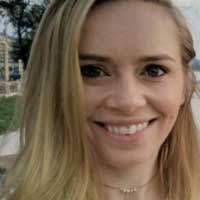 Joy Lo
Joy is a huge advocate for cultural exchange. She's lived across the U.S. and various countries around the world including the UK, Australia and Indonesia. She has a unique perspective on working and thriving in other cultures. She's been a contributing author on Au Pair USA program.