Tanya's Tips: 6 Things To Know About the U.S. Election
The U.S. is holding an election on November 6! Check out my 6 tips for everything you need to know about what's happening!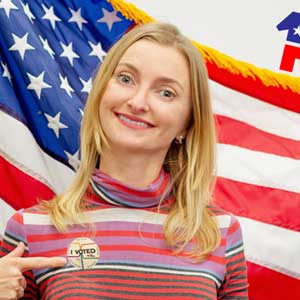 The voting age in the U.S. is 18. Anyone over the age of 18 by November 6 and who is registered can vote! This includes any American who is abroad!
What does "midterm" election mean?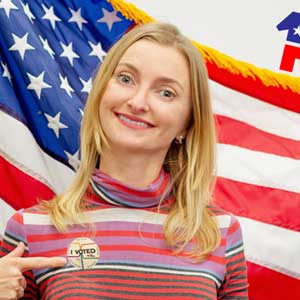 U.S. federal elections are held every two years, always on the first Tuesday of November. The "midterm" is the election held in between presidential elections (which are every four years). So it's the election at the middle of the current president's term - the midterm!
What are the major political parties?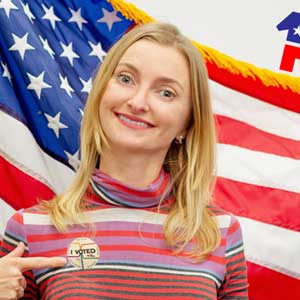 The U.S. is a two-party system. The Democrats are the more "liberal", left-leaning party. The Republicans are the more "conservative", right-leaning party. A small number of Members of Congress identify as Independent. There are also a variety of very small parties, such as the Green Party or Libertarian Party, but they have no members in Congress or strong political power.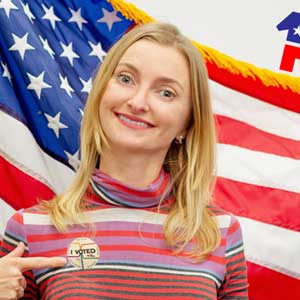 The U.S. Congress is made up of two bodies: the House of Representatives and the Senate. House terms are 2 years, so every House Member is up for re-election this year (435 in total). Senate terms are 6 years, so only ~⅓ of the Senate is up for re-election (35 in total this year).
What does it mean if the House or Senate is "flipped"?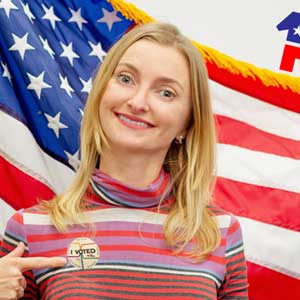 Currently both the House and the Senate are held by Republicans, meaning Republicans have a majority of Members (51-47 in the Senate, and 235-193 in the House). The Senate and/or the House would be "flipped" if Democrats were to take the majority.
What impact could the election have?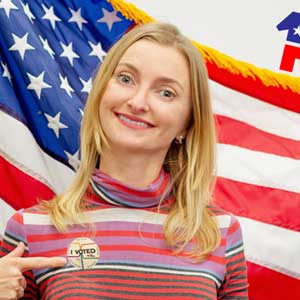 Currently Republicans hold the Senate, the House, and the White House (the presidency). That means they have a strong position to work to enact their preferred policies. The results of this election could either: 1) keep things the same: Republicans would retain their majorities and keep their strong position; or 2) the House and/or Senate could "flip", giving the Democrats power they don't currently have.
By Tanya Burovtseva
An international exchange alumna originally from Ukraine, Tanya started her career at InterExchange in 2011. Tanya is passionate about travel and cultural exchange and enjoys meeting J-1 exchange participants at InterExchange events.