---
South American Recruiting Adventures
---
1 minute
One of the great perks of working at InterExchange is being able to travel around the world and meet the students who participate in the program. Recently, a few of us traveled to job fairs in Paraguay and Brazil to recruit for the upcoming season. It was a remarkably fun and successful trip.
In Paraguay, we were welcomed by our international partner in the port city of Asuncion (one of the oldest cities in South America). We met students from all over Paraguay, who were very excited about our program. During the course of our interviews, we even picked up a few phrases in Guarani which, like Spanish, is one of the official languages of Paraguay. Although it was a busy trip, we were able to find time for a day trip to the breathtaking Iguazu Falls just across the Brazilian border.
Then it was on to Brazil; specifically the capital city of Brasilia and the smaller countryside town of Maringa. Our international partner was a gracious host, taking us on a fantastic tour of Brasilia that showcased the city's beautiful and varied architecture.
As for our recruiting efforts? They were a great success. We recruited and made job offers to more than 100 students in Brazil alone. We're looking forward to welcoming these students to the US as we begin another successful season.
Matthew Graves
A fan of independent cinema and proponent of the Oxford comma, Matthew began his career at a Miami-based tech startup before returning to West Virginia University to pursue his M.A. in Foreign Languages. He has worked at InterExchange since 2006 and currently serves as a Marketing Project Manager.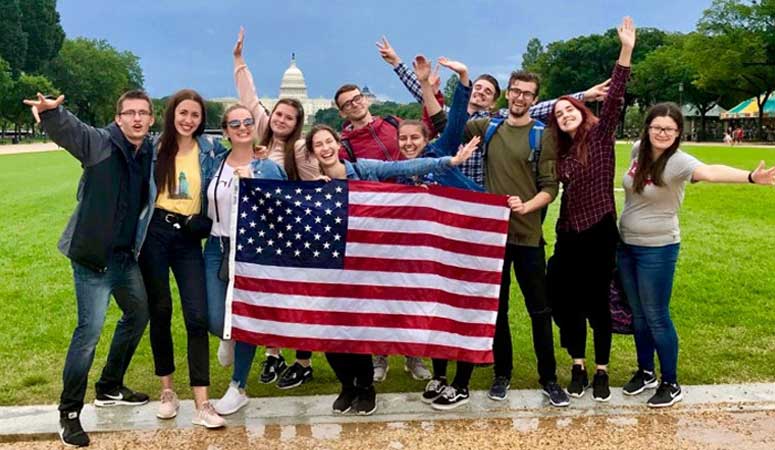 Experience American culture while working and exploring the USA
Sign Up
Learn More
Call Us