---
5 Tips For a Great Summer with International Staff
---
2 minutes
Is your business ready for the busy summer season?  Your international staff has arrived. They've successfully completed their initial training. You sat down with them to explain your customer service expectations, and everyone appears to be on board.
Is that the end of your to-do list?  Not necessarily.  Seasonal employers can improve their summer employee loyalty, retention and customer interactions by following a few simple tips, and incorporating these ideas throughout the summer.
1) Set the stage for success.  A small gesture to publicly welcome them to the larger team can be a simple way to set a tone of teamwork for the rest of the summer.
2) Treat seasonal workers as if they will stay long-term.  Don't think of the seasonal workers as "gone" after the season is over.  Give them extra training.  Solicit their ideas for improving the business.  This goodwill on your part will translate into a better employee this year, who hopefully will decide to return to your business next year.  They may even talk up your business to their friends, making it much easier for you to recruit next season.
3) Give incentives for returning employees.  You've already invested your time and money in training.  Why not make it more enticing for the best employees to return next season?  A boost in salary, title or an incentive program for every year they return can make sure you get the biggest return on your training investment.
4) Consider what your employees might do in their free time.  Yes, they came here to work for the summer, but all work and no play is probably not the message you want to send.  Try to arrange an outing, picnic or maybe just discount passes to the local amusement park.  International staff came here to see the American way of life, and they do have to get away from the job occasionally to do that.
5) Have fun with your employees.  They don't have to take a day off to have some fun.  Get a little friendly competition going at work, and encourage laughter.  Some employers get international workers to connect through a shared passion, like a mini-World Cup soccer league, or a photo competition!  Just remember to enjoy yourself and give yourself a chance to get to know your employees while you're on the job.  Your customers will love the genuine smiles on your employee's faces, and you'll make a memorable summer for everyone!
Matthew Graves
A fan of independent cinema and proponent of the Oxford comma, Matthew began his career at a Miami-based tech startup before returning to West Virginia University to pursue his M.A. in Foreign Languages. He has worked at InterExchange since 2006 and currently serves as a Marketing Project Manager.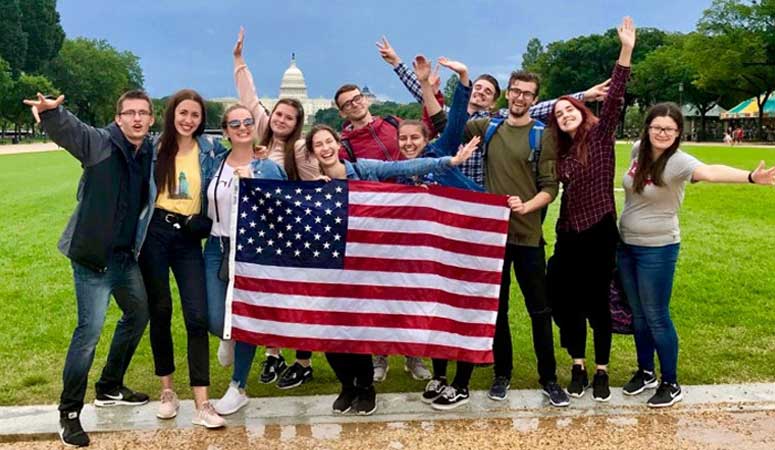 Experience American culture while working and exploring the USA
Sign Up
Learn More
Call Us