---
Learn about the InterExchange Work & Travel USA staff
---
3 minutes
What's it like working in the InterExchange Work & Travel USA program department? We decided to put our investigative skills to use by interviewing our staff.
So who better to start with than Alex, one of our talented Employer Relations Specialists?
Alex recently joined us at the beginning of our very busy summer season. He interacts with both Work & Travel USA employers and participants on a daily basis. He helps orient them about our staffing and cultural exchange services as well as acts as a caped superhero for finding solutions to interesting questions that pop up. (We're just kidding about the "caped" part. No one wears capes at InterExchange—unless it's Friday, of course.)
So Alex, what factors lead you to consider this role?

After working with students at my college's Office of International Education, I knew that I wanted to work with students. I have always loved traveling and experiencing new cultures. When I found out about the program here at InterExchange I was very interested in helping more students experience cultural exchange, like I did.

Describe your first day on the job.

I did a lot of reading on my first day at InterExchange. There were pages and pages of handbooks, manuals and regulations from the U.S. Department of State to read and memorize. Next, I was trained on how to call and speak to the employers to verify our participants' jobs. The rest of the day was spent learning to navigate the Work & Travel USA database.

Describe a typical day in the life of an Employer Relations Specialist.

There isn't really a typical day in the Work & Travel USA department. Every day different students and employers call in with various questions and concerns. Usually I arrive at the office around 9 am. I start my day by checking and responding to emails. Then the phone calls start to come in. A majority of the day is dedicated to speaking to the students and employers to answer any questions they have. There are many other projects that I work on during the day including SEVIS updates, distance emails, mailing Social Security cards, and helping any students that visit our headquarters.

What's the most interesting experience you've had so far in your interactions with employers and students?

One interesting experience that I had was when a Chinese participant came to the office after missing our NYC arrival orientation. That's where we orient the students on various aspects of living and working in the United States, giving them an overview of the documents that they need to prepare for specific circumstances as well as informing them of their American employers' expectations.

This student was still working on her English speaking skills, so I helped her speak to her employer, book a place to stay for the night, buy a ticket for a bus and prepared her to apply for Social Security. Before she left she came into my office and gave me a beautiful fan from China and thanked me for helping her. It was an extremely thoughtful, even if unnecessary, gesture that I greatly appreciated.

What are some of the things you've come to look forward to now in your current role?

I have come to look forward to the Student Orientations. I really enjoy welcoming the students to the United States. Meeting the students face-to-face is a great experience for both the students and everyone on our team.

Do you have any advice or comments for students considering participating in the program?

I would tell students considering participating in the Work & Travel USA program to go for it! This is a great way to broaden their horizons. It is an amazing opportunity to learn about a different culture and to make friends from around the world. Even if it's intimidating at first, living and working in a completely new country will have a long-lasting effect on their perspectives of themselves and their places in the world and, of course, set them apart from their peers at home.
Well there you have it! We're eagerly anticipating the fresh new faces of our Winter 2011 Work & Travel USA participants!
Alex and the Work & Travel USA team can't wait to help all our students get adjusted to American culture. We hope you all have unforgettable intercultural experiences this season!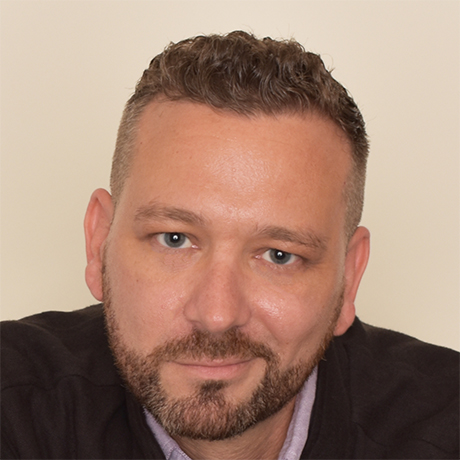 Matthew Graves
A fan of independent cinema and proponent of the Oxford comma, Matthew began his career at a Miami-based tech startup before returning to West Virginia University to pursue his M.A. in World Languages. He has worked at InterExchange since 2006 and currently serves as a Brand Marketing Manager.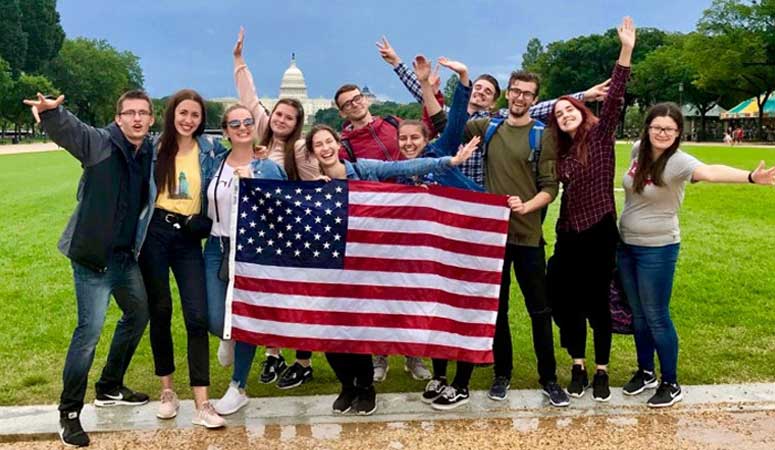 Experience American culture while working and exploring the USA
Sign Up
Learn More
Call Us