---
City Feature – Ocean City, Maryland
---
1 minute
Ocean City, Maryland is a famous tourist destination for many Americans. Although the population of this town is only 7,102, they host around 320,000 to 345,000 visitors each summer. Our Work & Travel participants who find jobs in Ocean City can enjoy many cultural and outdoor activities there, and if you are working or traveling nearby, Ocean City is worth a visit! Here are just a few activities that many students participate in:
Wildlife
Swim with dolphins and manta rays and see all the famous wildlife of Assateague. Go whale watching or catch the spectacular sunset over Ocean City's pristine waters.
Fishing
Many spectators flock to the 38th Annual White Marlin Open from August 6 – August 10, 2012 as contestants try to catch the largest marlin, shark and other fish. Prizes go up to $1 million for the largest marlin, and other prizes can total to over $2 million.
Free Movies & Concerts on the Beach
If you're tight on cash, Ocean City offers weekly free movies Monday and Friday evenings on a 16-foot projector. Bring a chair or blanket and enjoy free concerts every Wednesday night in July and August right on the beach!
Horseback riding
Ocean City now offers horseback riding on the beach during winter to early spring.
If you need ideas for more things to do in Ocean City, visit ococean.com for 100 more free activities!
Ani Kington
Originally from Columbus, Ohio, Ani is a fan of exploring new places through photography and the local cuisine. After earning her BFA in photography from NYU and gaining communications experience at International Planned Parenthood Federation, she joined InterExchange in 2012, and worked as the Marketing Producer until 2016.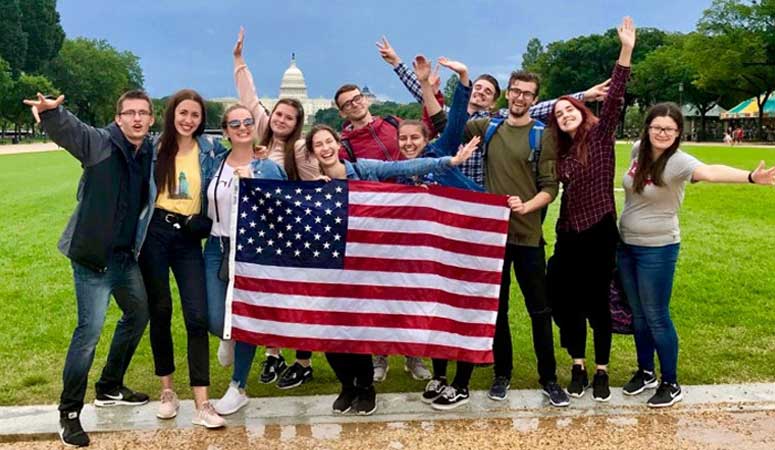 Experience American culture while working and exploring the USA
Sign Up
Learn More
Call Us