---
Songkran Festival
---
1 minute
Every year in mid-April, cities across Thailand prepare for battle – for the world's largest water gun fight. In 2011, Bangkok broke the Guinness World Records for the largest water gun fight with over 3,400 participants. This event, called Songkran or the "big splash", marks the celebration of the Thai New Year. This year, Songkran will start on Friday, April 13 and last till the 15th. However for certain parts of Northern Thailand, the celebration may extend to a week!
During Songkran, it is customary for families to clean their homes and "wash away their sins." It is a time for renewal and many people take the time to visit their elders, pray at the temple and receive blessings from Buddhist monks. Taking place during the hottest time of the year, the throwing of water is a form of blessing while helping locals and foreigners keep cool.
Learn Thai:
Hello/Goodbye: Sa-Wat-Di
Happy Songkran Day: Suk-san wan songkran
How are you: Sabai dee mai
I am fine: Sabai dee
And you: Lao khun lae
http://www.youtube.com/watch?v=DtEKvBI_4Ws
Ani Kington
Originally from Columbus, Ohio, Ani is a fan of exploring new places through photography and the local cuisine. After earning her BFA in photography from NYU and gaining communications experience at International Planned Parenthood Federation, she joined InterExchange in 2012, and worked as the Marketing Producer until 2016.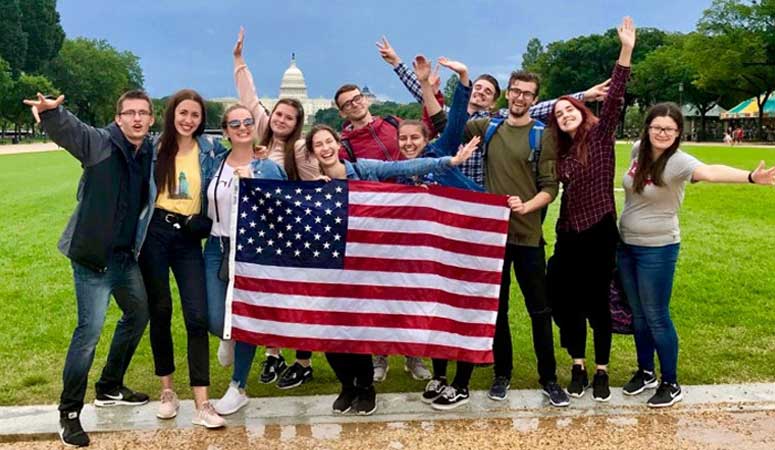 Experience American culture while working and exploring the USA
Sign Up
Learn More
Call Us