---
Celebrate Mexican Culture for Cinco de Mayo
---
1 minute
Cinco de Mayo is a day that not only commemorates the 1862 Battle of Puebla and the defeat against the French but also the rich Mexican-American heritage in the United States. The rich ethnic influences of Mexico have greatly shaped American culture in the arts, cuisine, and sports. Margaritas, tacos, salsa and celebrity icons like Jessica Alba and Salma Hayek are just a few things that come to mind when one thinks of Mexican culture.
If your traveling around the U.S., take some time to visit these historic museums that showcase Mexican culture.
The Mexican Museum
Galleries are Located at Fort Mason Center, Building D, San Francisco, CA 94123
El Museo del Barrio
1230 Fifth Avenue (at 104th Street) New York, NY 10029
There are many fiesta events dedicated to celebrating Cinco de Mayo on Saturday, May 5th, 2012. Be sure to join in the festivities!
New York City
The Cinco de Mayo street festival will start outside Grand Central Terminal (43rd Street between Lexington and 3rd Avenue). There will be restaurants with their own meal and drink specials.
Portland
Want to break the Guinness World Record? The Portland Guadalajara Sister City Association will attempt to break the record for the "Largest Gathering of People Wearing Sombreros." Be sure to arrive before 5:30pm at the San Antonio Waterfront to participate. The official event will start at 6pm and hats will be provided.
Ani Kington
Originally from Columbus, Ohio, Ani is a fan of exploring new places through photography and the local cuisine. After earning her BFA in photography from NYU and gaining communications experience at International Planned Parenthood Federation, she joined InterExchange in 2012, and worked as the Marketing Producer until 2016.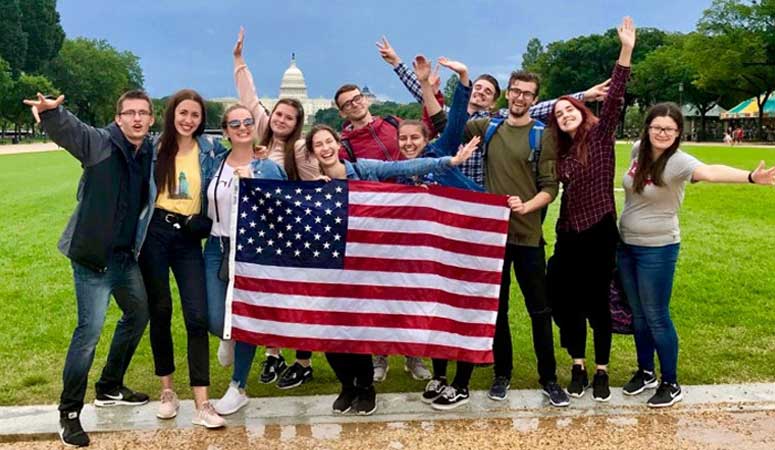 Experience American culture while working and exploring the USA
Sign Up
Learn More
Call Us