---
Veterans Day
---
1 minute
While you work and travel in the U.S., you may experience various holidays. Some may be familiar to you, and some you may even celebrate in your home country. Other holidays, however, are specific to United States history and might be less familiar. If your program has already started, you might have heard people mention an upcoming holiday. Veterans Day is this coming Sunday! Do you know what this holiday is about? While Veterans Day, an official U.S. holiday, marks the anniversary of the signing of the Armistice that ended World War I on November 11th, 1919, it is a federal holiday that celebrates the service of ALL U.S. military veterans. A Congressional Act approved on May 13, 1938, made the 11th of November in each year a legal holiday: "a day to be dedicated to the cause of world peace and to be thereafter celebrated and known as 'Armistice Day'."
To commemorate the day, the Veterans Day National Ceremony is held each year at the Arlington National Cemetary in Virginia. There are also other regional events and observances; see if there is one near you here: http://www1.va.gov/opa/vetsday/regsites.asp
Visit the official Veterans Day website and watch this short video from the History Channel to learn more:
Ani Kington
Originally from Columbus, Ohio, Ani is a fan of exploring new places through photography and the local cuisine. After earning her BFA in photography from NYU and gaining communications experience at International Planned Parenthood Federation, she joined InterExchange in 2012, and worked as the Marketing Producer until 2016.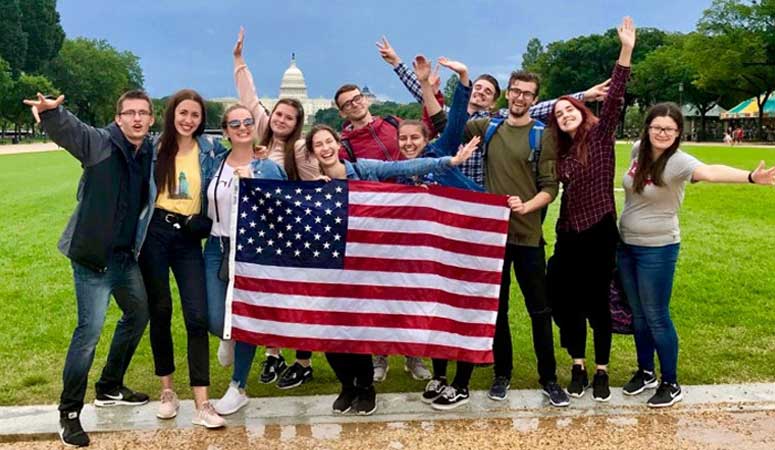 Experience American culture while working and exploring the USA
Sign Up
Learn More
Call Us