---
Happy Thanksgiving! What Are You Thankful for?
---
2 minutes
Sarah Greenberg
Every year in November, children across the United States go to school dressed as Native Americans, Pilgrims, and giant turkeys; adults spend days in the kitchen, preparing a great feast for their families. The whole country gears up to celebrate my personal favorite national holiday, Thanksgiving.
Americans celebrate Thanksgiving on the fourth Thursday of November. While the holiday has religious and controversial roots, today Thanksgiving is celebrated as a secular holiday. Families and friends come together for a traditional meal that usually includes some if not all of the following dishes: turkey, cranberry sauce, stuffing, mashed potatoes, candied yams, and pumpkin pie. Each family has its own Thanksgiving traditions, often representative of their cultural and/or ethnic background. Americans are proud of the fact that we can all celebrate the same holiday, albeit in different ways.
[caption id="attachment_435" align="pull-right" width="300"]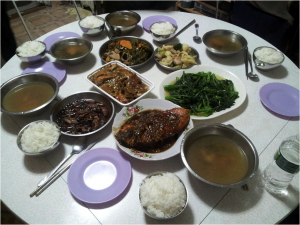 One of Stephanie's favorite meals[/caption]
There is one tradition however, that I think resonates with anyone who celebrates Thanksgiving, and that is the tradition of saying 'thanks.'  My family, and many other families, take a moment before or during the Thanksgiving meal to go around the table and name the things in your life for which you are grateful.  In a nod to this tradition, the Work & Travel department has compiled a list of the things we'd like to say 'thank you' for this year.  Can you name a few things to be grateful for in 2012?
"Good food and good company but mostly just food" – Stephanie
"Pedro Martinez.  Particularly in 1999" – Steve
"I am grateful for my new extended family!" – Sarah
"My family and friends. Alex specifically :)" – Tanya
"I am thankful for family, friends and food" – Alex
[caption id="attachment_434" align="pull-right" width="256"]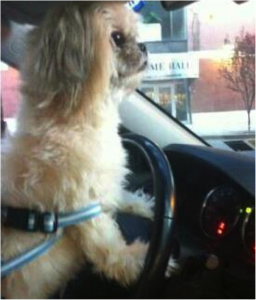 Jeanette's dog, Leon[/caption]
"I'm thankful for technology, friends, family and pumpkin pie" – Clay
"My dog, Leon <3!" – Jeannette
"Great participants and InterExchange staff" – James
"I'm thankful for my friends, family, and colleagues and wish I could be nearer to them during the Thanksgiving holiday." – Kevin
Ani Kington
Originally from Columbus, Ohio, Ani is a fan of exploring new places through photography and the local cuisine. After earning her BFA in photography from NYU and gaining communications experience at International Planned Parenthood Federation, she joined InterExchange in 2012, and worked as the Marketing Producer until 2016.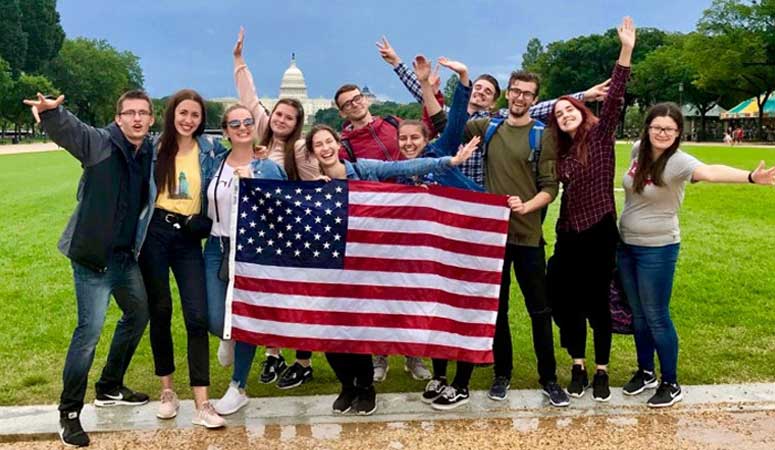 Experience American culture while working and exploring the USA
Sign Up
Learn More
Call Us