---
Recruiting for Summer 2013 Has Already Begun!
---
1 minute
Although winter has just begun, recruiting for summer is already heating up! Many businesses are starting the recruitment process earlier than ever to secure top candidates for summer 2013 seasonal positions. International university students interested in spending a summer working and traveling in the U.S. have already started submitting applications for summer jobs, and host employers have begun selecting staff! International students are getting their paperwork in order and already researching where they might be working and living. Employers who need to prepare early have even secured staff to work during the spring to get ready for the start of their busiest season.
Besides more advanced planning, there are other reasons behind this shift to earlier recruiting. The U.S. Department of State implemented new guidelines for the Work & Travel program in the past year, requiring that students from many countries have a job offer in place before they arrive in the U.S.  Plus, many types of jobs are being scrutinized more closely to ensure that they fulfill the cultural exchange aspects of the program.  These changes have greatly reduced "walk-in" and last-minute student arrivals that employers used to rely on.  Savvy employers understand that it's more important than ever to confirm the placement of international staff now.
If you're ready to start recruiting the most qualified international staff for your upcoming season, register today! Hosting international student staff is a great way to fill temporary or seasonal positions while also adding diversity and excitement to your business and creating a cultural exchange experience for your whole team!
Ani Kington
Originally from Columbus, Ohio, Ani is a fan of exploring new places through photography and the local cuisine. After earning her BFA in photography from NYU and gaining communications experience at International Planned Parenthood Federation, she joined InterExchange in 2012, and worked as the Marketing Producer until 2016.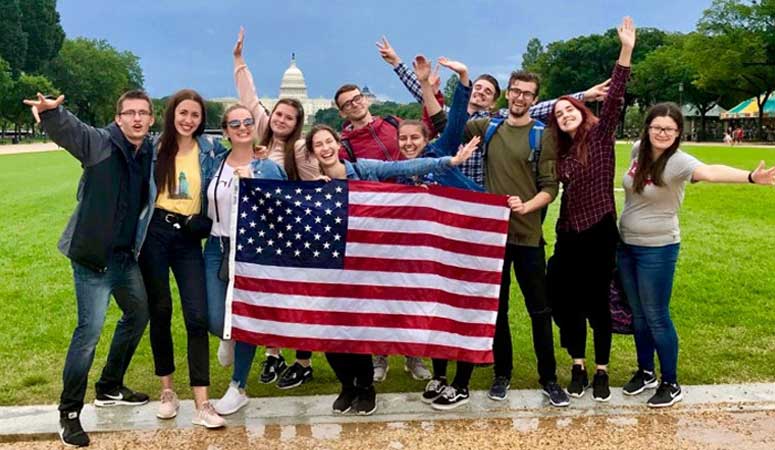 Experience American culture while working and exploring the USA
Sign Up
Learn More
Call Us