---
'Spring Candidates Are Starting as Early as March! '
---
1 minute
to start working with them in May or June, but did you know that InterExchange Work & Travel USA has candidates who can start as early as March? Whether your business needs help preparing for the summer season or extra help during a spring break rush, InterExchange Work & Travel USA has international participants who are available soon!
Our participants from Thailand and the Philippines have breaks from school from March to as late as July. They're excited to enjoy and learn about American culture while they work at businesses like yours during our spring season. We support employers for peak periods throughout the year, whether you need people to start in March, June or November, so be sure to read our Student Availability page to get a sense of which candidates are available when.
Past spring employers have given us great feedback about Thai participants' friendliness with customers. We're happy to to be working with the Philippines again, and our Filipino students are looking forward to spending a season in the U.S., too!
Hiring international staff to become part of your team is not only a great way for you and your American employees to enjoy new enthusiasm and diversity at your business, it's also the perfect solution when you need extra help for a temporary period of time. Explore our website to read more about our program or register today and we'll get in touch with you to learn about and address your needs.
Ani Kington
Originally from Columbus, Ohio, Ani is a fan of exploring new places through photography and the local cuisine. After earning her BFA in photography from NYU and gaining communications experience at International Planned Parenthood Federation, she joined InterExchange in 2012, and worked as the Marketing Producer until 2016.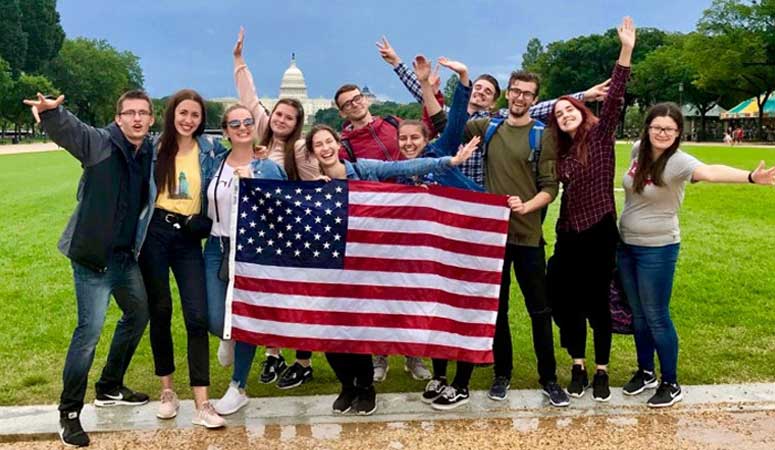 Experience American culture while working and exploring the USA
Sign Up
Learn More
Call Us