---
Who Can You Recruit for Your Summer Team? Consider Macedonians!
---
2 minutes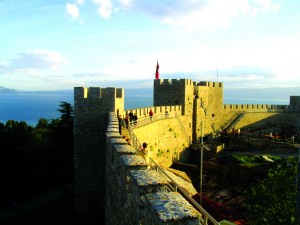 As an employer, you're familiar with the benefits of a diverse workforce. Hiring a mix of candidates is always a good idea, and adding international students to your team brings that extra jolt of energy, with cultural learning and exchange, fresh perspectives and working styles, and a general enthusiasm that's good for business. Hosting international students through InterExchange Work & Travel USA is the easiest way to add this diversity to your team for the peak season! When you host international students, it's important to do a bit of research on the countries they come from. Even the most basic knowledge will be appreciated by visiting students, plus it improves your cultural understanding.
InterExchange participants come from all over the world. Because students come to work and travel in the U.S. during their breaks from university, most summer participants are from Europe and Asia, where student availability begins as early as May 1 and ends as late as October 31. About 3% of Work & Travel USA participants come from Macedonia, a small and unique country in Southeastern Europe.
Situated in the heart of the Balkans, Macedonia is an exciting mix of history and modern culture. The capital city of Skopje is home to 2,500 years of history. From cobblestone streets of the Ottoman era and Byzantine churches to Turkish mosques and neoclassical architecture, all just around a corner from grand Yugoslav-era architecture, shopping malls and new office buildings. Skopje lies on the Vardar river and is on a major north-south Balkan route between Belgrade and Athens. Over 600,000 people reside in Skopje and another 95,000 live in Macedonia's second largest city, Bitola. The scenic Ohrid, Prespa and Doïran lakes are popular recreation sites and are among the largest lakes in the Balkans.
InterExchange Work & Travel USA has been sponsoring J-1 Visas for Macedonian students since 1995. Here are a few facts about our Macedonian participants over the years:
Most common last name is Jovanov
Most common participant first names are Marija and Aleksandar
32% of participants are from Skopje
39% of participants are female, 61% are male
Did You Know?
Macedonian, the nation's official language, is a Slavic language that uses the Cyrillic alphabet. Albanian, the other major language, uses a Latin script.
Burek (a meat or cheese filled pie) is often eaten with a glass of liquid yogurt. Ajvar is a pepper and tomato spread that Macedonians traditionally make in early October.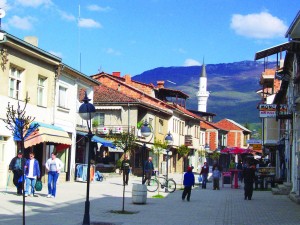 If you become a Work & Travel USA host employer, you'll add diversity to your summer team, and you may even work with a student from Macedonia! Want to start hiring for summer 2013? Learn more on our website or get started now!
Ani Kington
Originally from Columbus, Ohio, Ani is a fan of exploring new places through photography and the local cuisine. After earning her BFA in photography from NYU and gaining communications experience at International Planned Parenthood Federation, she joined InterExchange in 2012, and worked as the Marketing Producer until 2016.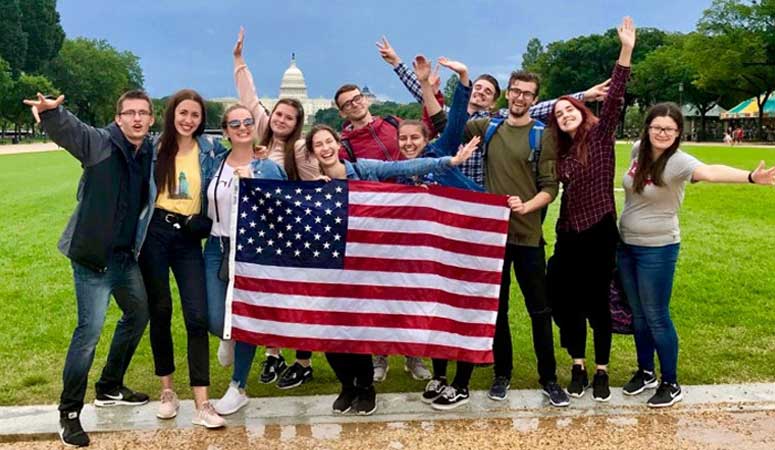 Experience American culture while working and exploring the USA
Sign Up
Learn More
Call Us