---
Last-Minute Hiring for Summer and Early Planning for Winter!
---
1 minute
Need last-minute staff for summer? International students are available to start soon!
Is your business starting to feel the heat of the busy summer season fast approaching? Register with InterExchange Work & Travel USA today and breathe easy. By becoming an InterExchange Work & Travel USA host employer, you can start recruiting international candidates immediately. We'll take care of everything, from managing the J-1 Visa process to connecting you to English-speaking, pre-screened international students who can help complete your summer team.
InterExchange Work & Travel USA can help you find the extra support you need for your business while adding diversity and new enthusiasm to your U.S. team. You'll create an exciting cultural exchange experience for your whole team!
Whether you need help finding international staff or already have candidates in mind, InterExchange can support your peak summer season! Explore our recruiting options online, then complete our free online registration or contact us directly to start! Call us at 1.800.621.1202 or email worktravel@interexchange.org.
Peak Season not Until Winter? Our Recruitment Tour to South America Will Help You Prepare Early!
Perhaps your business's peak season is not until winter, and you'd like to meet your future staff in-person. Join InterExchange Work & Travel USA on our international recruitment tour to South America! You'll be able to conduct face-to-face interviews with students in Brazil, Argentina and Paraguay, while taking some time to experience the culture and sights of South America. You'll return to the U.S. refreshed from an adventure and confident that you're well-prepared for your busy season.
During the tour you will:
Enjoy a firsthand experience of the cultures of your future student staff members.
Meet and conduct one-on-one interviews with pre-screened candidates.
Network with industry peers and expand your international contacts.
All expenses covered for each employer recruiting 15* or more international students during the tour.
For tour itinerary or to request more details, visit www.InterExchange.org/south-america-winter2013
*Per employer representative, hiring minimums apply.
Ani Kington
Originally from Columbus, Ohio, Ani is a fan of exploring new places through photography and the local cuisine. After earning her BFA in photography from NYU and gaining communications experience at International Planned Parenthood Federation, she joined InterExchange in 2012, and worked as the Marketing Producer until 2016.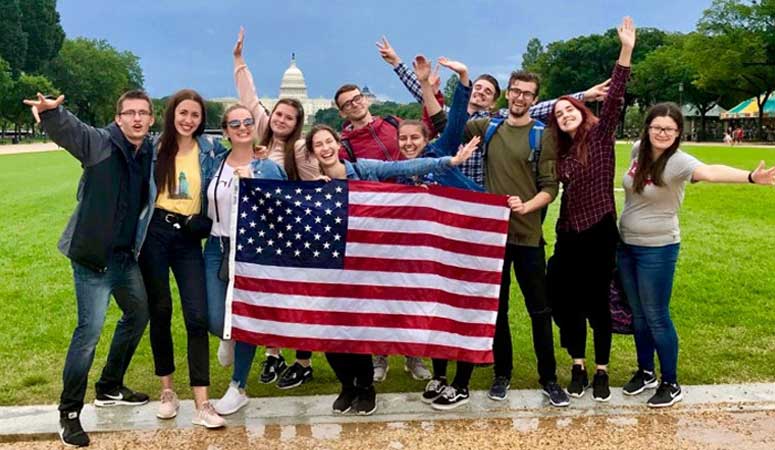 Experience American culture while working and exploring the USA
Sign Up
Learn More
Call Us