---
End of Summer Cultural Exchange Activities
---
1 minute
September is in full swing, which means fall is just around the corner! But there is still time to enjoy the warm weather, sunny days and some fun activities before falling leaves and chilly autumn days arrive. Here are some cultural exchange activities you can encourage your participants to try out this September.
Go to the beach or lake! Bring a Frisbee, football and have a picnic or barbecue. Make it a fun work event with international and local staff.
Look for street festivals and local events: Check out the local community calendar for events and festivals, like a farmers' market, cultural festival, carnival or street fair. These types of events allow international participants to experience the local culture of the area and enjoy the end of summer with their new friends.
Watch some American sports: Football season is here, so get together to watch a local football game on TV or at the stadium! You can also go as a group to a baseball game or other favorite local sports team and allow your international staff to experience American sports up close and personal.
Browse Cultural Compass: Have you visited the American Culture area of the InterExchange website? We have compiled a complete guide to all 50 states for our international participants and host employers. Learn more about cultural exchange activities and attractions in your area by visiting www.interexchange.org/american-culture. And if you have any suggestions of favorite places your international staff love to visit, leave a comment below!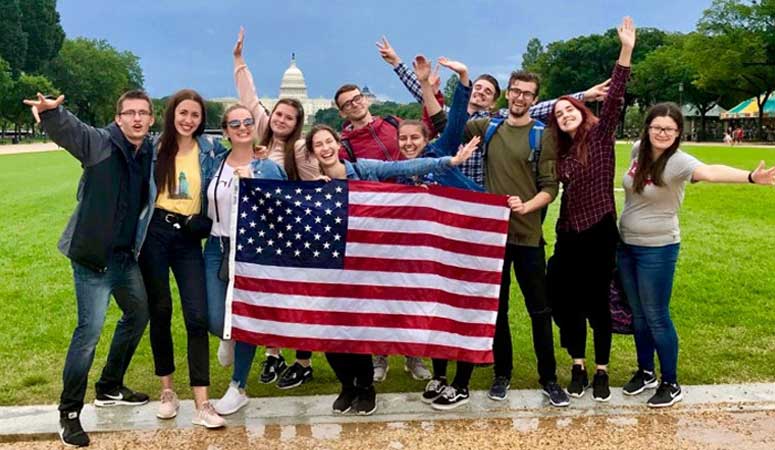 Experience American culture while working and exploring the USA
Sign Up
Learn More
Call Us