---
The Benefits of Early Recruiting
---
2 minutes
Our Work & Travel USA employers already know the benefits of a diverse seasonal staff, especially the fantastic opportunities for cultural exchange and learning. To take full advantage of the work and travel program and the many qualified and motivated international students available, start planning and recruit your seasonal staff early!
If you hire J-1 students as part of your summer staff, your busy season is fresh in your mind and you can make plans to solve any issues that may have affected you over these past few months. Did you need more staff? Are you interested in hiring international staff from certain countries? Take note of what could be improved upon next year and how our work and travel program can help. If you plan to hire international students for the winter season, hiring is already well underway, so get started now to make sure you don't miss out on top candidates!
Budget for the next season and make staff one less thing to worry about. Whether you need help finding international students or have people in mind (like returning staff), InterExchange offers a free service so your business can prepare for staffing needs in advance without worrying about a program cost.
Avoid last-minute hiring. Department of State regulations have limited the number of last-minute international students that can be added to staff during peak seasons. Be ready ahead of time and avoid any late changes to your staffing plans.
Go on a recruitment tour. InterExchange offers recruitment tours for our employers, including virtual and international tours, depending on your seasonal staffing needs. Planning early and thinking about temporary staff ahead of time means you may have the opportunity to participate in a tour.
Planning ahead for busy seasons means less stress once your peak winter or summer season comes around, and more time to focus on other areas of your business. To get started, complete our free online registration or contact us directly - call us at 1.800.621.1202 or email worktravel@interexchange.org.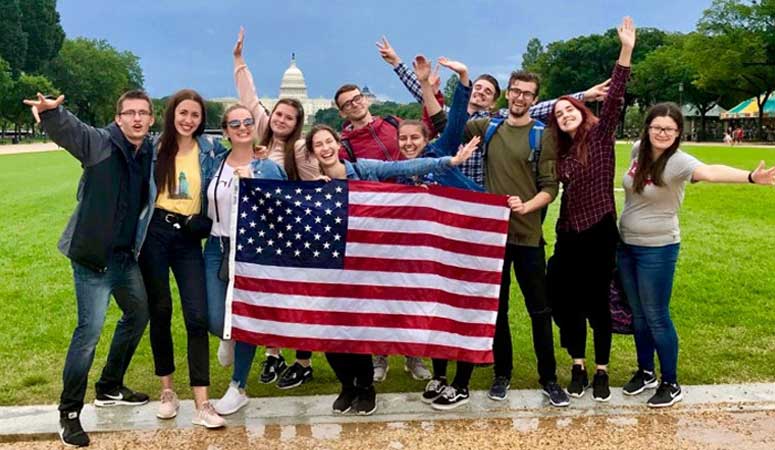 Experience American culture while working and exploring the USA
Sign Up
Learn More
Call Us