---
International Recruitment Tours With InterExchange
---
1 minute
Did you know that we offer international recruitment tours for qualified host employers? We want to help you find the best staff for your needs, and also want our host employers to experience the local cultures of their potential employees! You can visit one location or stay for the whole tour while meeting and interviewing pre-screened, qualified students to support your peak season.
In order to help you get the best staff for your business, we organize recruiting tours for both winter and summer recruitment. If you're looking for summer staff, consider touring Asia or Eastern Europe to meet qualified students looking to work in the United States. We also offer customized recruiting tours and can also help you find staff from countries other than those listed above. Learn more about Work & Travel students and the countries they come from. Learn more and sign up here.
For winter staff, we tour South America visiting countries like Argentina, Paraguay and Brazil and allow host employers to meet and interview pre-screened J-1 staff. Learn more and sign up here.
Host employers must recruit a minimum number of employees in order to qualify for the tour. For more information, please contact us at 917.305.5410 or tours@interexchange.org.
Ani Kington
Originally from Columbus, Ohio, Ani is a fan of exploring new places through photography and the local cuisine. After earning her BFA in photography from NYU and gaining communications experience at International Planned Parenthood Federation, she joined InterExchange in 2012, and worked as the Marketing Producer until 2016.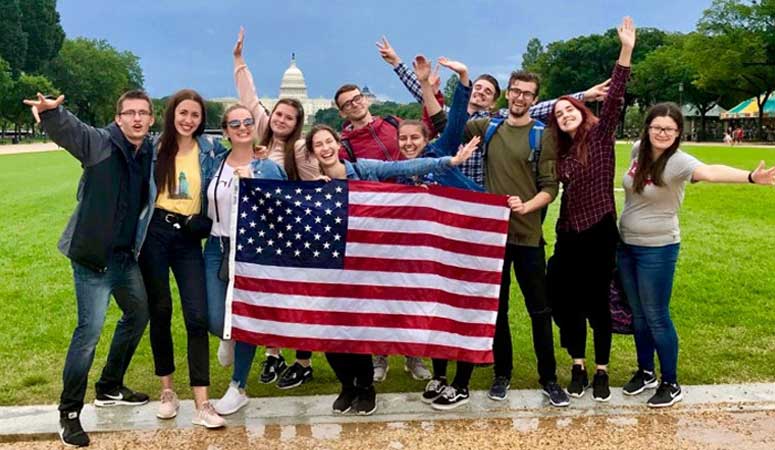 Experience American culture while working and exploring the USA
Sign Up
Learn More
Call Us