---
Irish Students Enjoy San Francisco Barbeque
---
1 minute
Just before Independence Day, the Irish Immigration Pastoral Center of San Francisco hosted a summer kick off barbeque for Irish Work and Travel USA participants in the Bay Area.
The barbeque took place in George Washington Grove inside Golden Gate Park in San Francisco. Participants from Berkeley, Oakland, San Francisco and all over the Bay Area converged on Golden Gate Park for a day of great fun. The Pastoral Center provided a very American menu of hot dogs and hamburgers with chips for the over 200 participants that joined the party.
Lots of games, including tug of war (teams based on university location in Ireland), and three legged races, got the crowd going on the cloudy afternoon in the park. There were giveaways and prizes handed out by local businesses and a DJ spinning tunes all afternoon. The event was lots of fun and an awesome kick off to the July 4th holiday.
Ani Kington
Originally from Columbus, Ohio, Ani is a fan of exploring new places through photography and the local cuisine. After earning her BFA in photography from NYU and gaining communications experience at International Planned Parenthood Federation, she joined InterExchange in 2012, and worked as the Marketing Producer until 2016.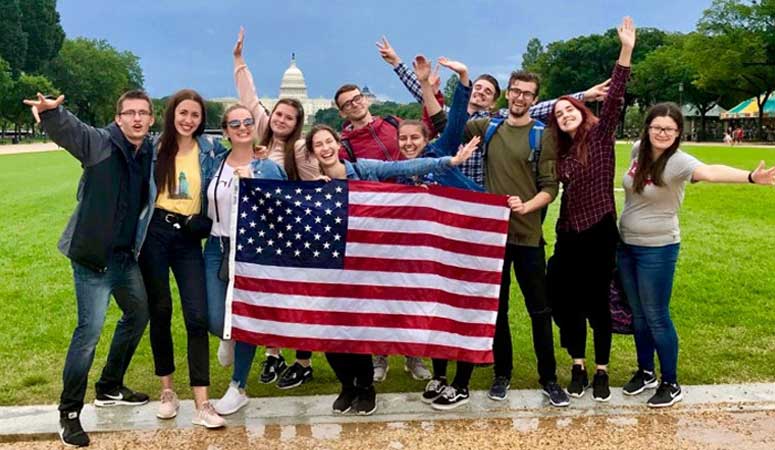 Experience American culture while working and exploring the USA
Sign Up
Learn More
Call Us