---
Attending a Staten Island Yankees Baseball Game
---
1 minute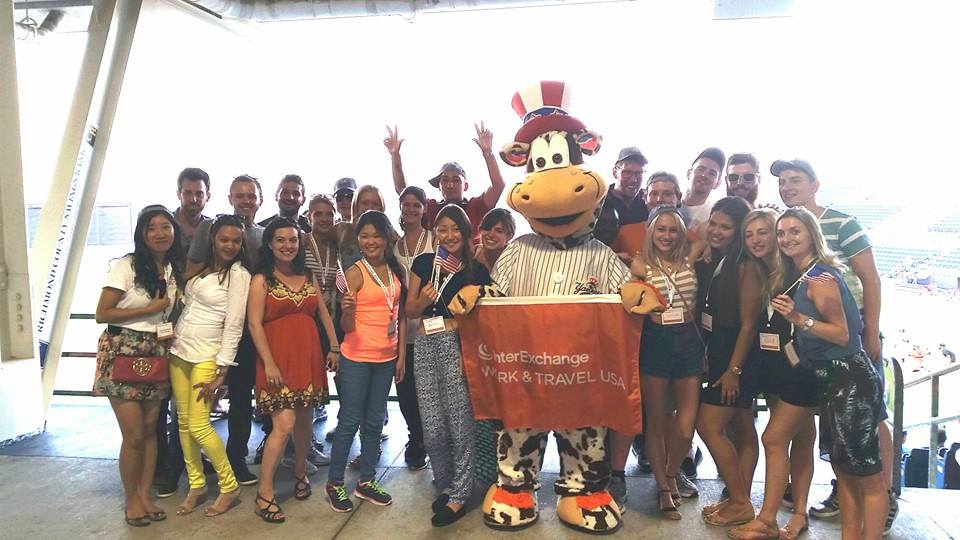 Right after celebrating the most famous American holiday, the Fourth of July, a group of InterExchange program participants embarked on another fun cultural experience: the classic American pastime of baseball!
Participants from all InterExchange programs were invited to attend a Staten Island Yankees game at the Richmond County Bank Ballpark, located right along New York City's beautiful Hudson River. InterExchange staff met with students at the famous Staten Island Ferry Terminal in lower Manhattan and embarked on the ever-popular free ferry ride across the river. This scenic ride provided stunning views of the Manhattan skyline and the Statue of Liberty at sunset.
Our students weren't familiar with the rules and terminology of baseball, so InterExchange provided an easy-to-follow guide with simple rules and fun facts about the sport. By the end of the game, our group became international experts on baseball basics! We all cheered for the Staten Island Yankees through a doubleheader, with the Yankees beating Aberdeen 3 - 2 in the first game, and Aberdeen rallying against the Yankees 4 - 1 in the second game. The highlight of the game was posing for a group picture with the Staten Island Yankees mascot Scooter, the Holy Cow! And, of course, students enjoyed traditional American game food of hot dogs and dipping dots!
Tanya Burovtseva
An international exchange alumna originally from Ukraine, Tanya started her career at InterExchange in 2011. Tanya is passionate about travel and cultural exchange and enjoys meeting J-1 exchange participants at InterExchange events.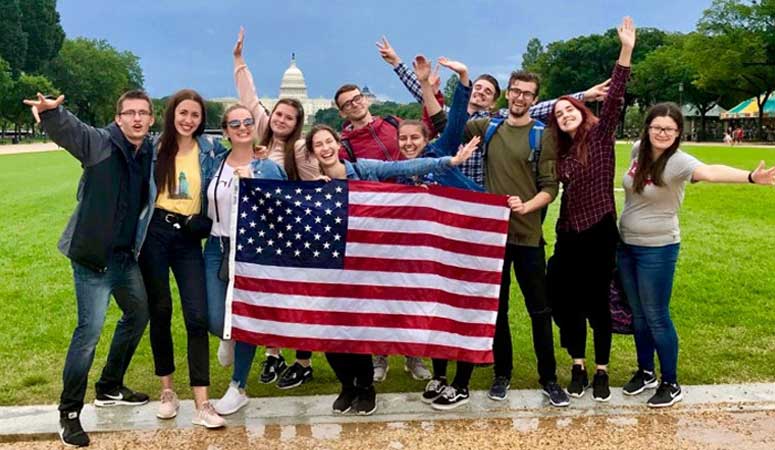 Experience American culture while working and exploring the USA
Sign Up
Learn More
Call Us