---
Irish Participants Visit John Adams Courthouse in Boston
---
1 minute
A group of Irish participants enjoyed a tour of the historic John Adams Courthouse in Boston, MA, home to the Massachusetts Appeals Court as well as the Massachusetts Supreme Court. After the tour the group discussed the United States and Massachusetts Court systems with Associate Justice Sydney Hanlon in one of the many courtrooms. Justice Hanlon also spoke about her lifelong career in the Justice System including her time in United States Department of Justice's Office on Violence Against Women.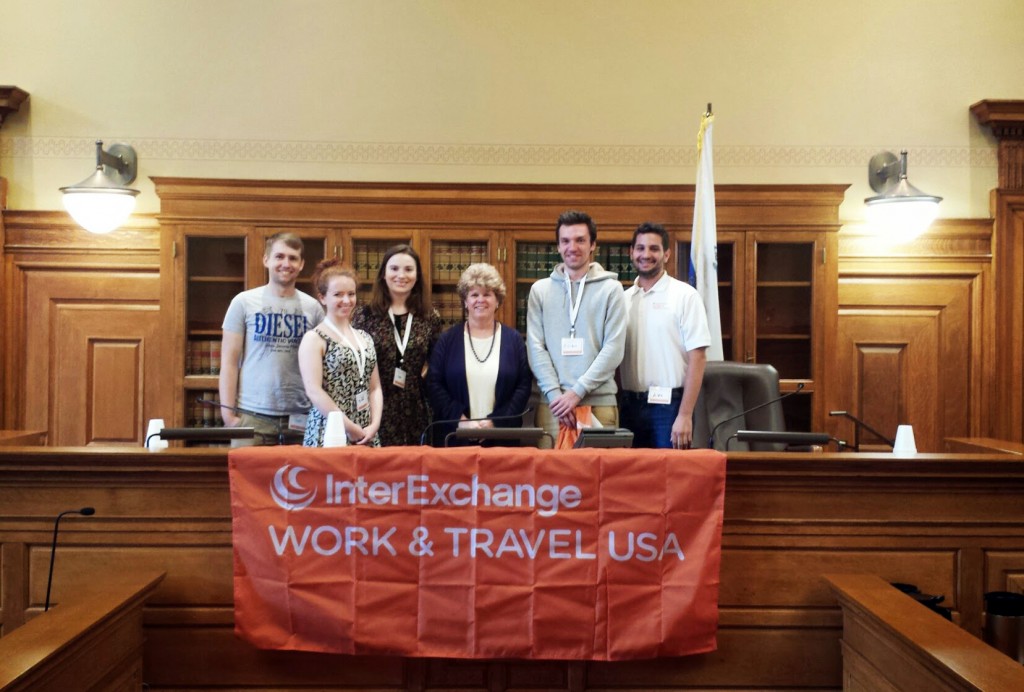 Participants were grateful for the opportunity to learn more about the state they're calling home for the summer. They were also surprised to hear that Justice Hanlon had spoken at Trinity College, their university in Ireland!
Ani Kington
Originally from Columbus, Ohio, Ani is a fan of exploring new places through photography and the local cuisine. After earning her BFA in photography from NYU and gaining communications experience at International Planned Parenthood Federation, she joined InterExchange in 2012, and worked as the Marketing Producer until 2016.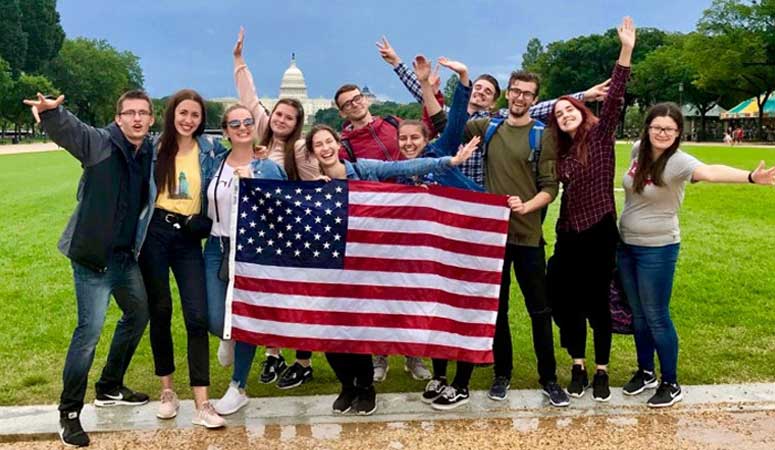 Experience American culture while working and exploring the USA
Sign Up
Learn More
Call Us