---
Participants Tour the African Burial Ground in NYC
---
1 minute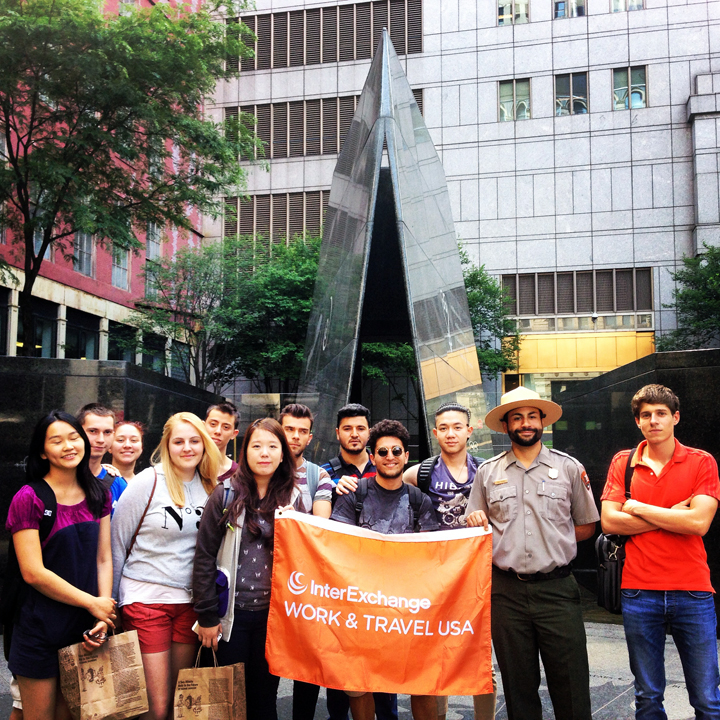 On Tuesday, July 24th, InterExchange hosted one of our largest arrival orientations in New York City for J-1 Work and Travel USA participants. After finishing the orientation and applying for their Social Security numbers, a group of participants attended a cultural event at the African Burial Ground in lower Manhattan. This event was hosted by InterExchange and engaged students from China, Italy, Jordan, Kazakhstan, Poland, Turkey, Taiwan and Ukraine in unique cultural learning.
Our visit started with the film Our Time at Last and was followed by a ranger-led tour of the African Burial Ground National Monument and Museum. Our group was interested to learn about the history of the site's discovery and designation as a national park. The exhibit revealed that, despite being a northern U.S. city, New York was the second largest slave city in America and served as a public burial in the late 1600s. The discovery of the burial ground in lower Manhattan brought this shocking fact about NYC history to life and highlighted the role of the African community in shaping the city.
Participants also learned more about the daily lives of African people in New York City by exploring the museum's housing and labor exhibits. InterExchange participants were excited to learn about this piece of American history and to take part in this educational cultural experience!
We are very grateful to our tour guide, Sean Ghazala, for a very engaging tour and for answering all of our questions!
Tanya Burovtseva
An international exchange alumna originally from Ukraine, Tanya started her career at InterExchange in 2011. Tanya is passionate about travel and cultural exchange and enjoys meeting J-1 exchange participants at InterExchange events.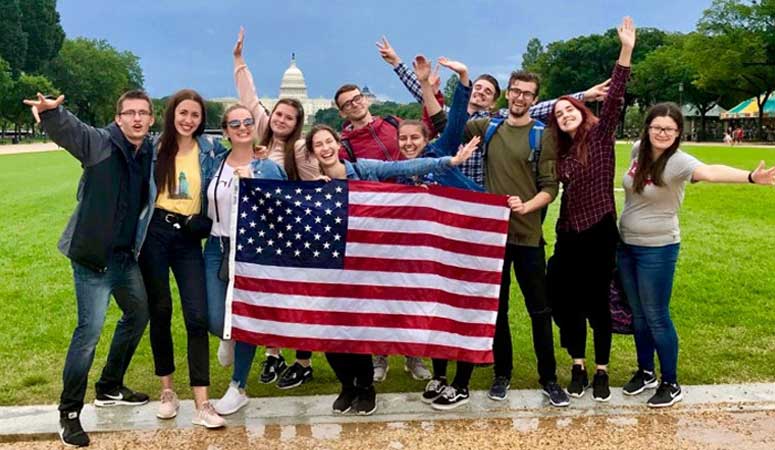 Experience American culture while working and exploring the USA
Sign Up
Learn More
Call Us