---
Meeting Governor Chafee and Touring the RI State House
---
1 minute
Last Tuesday, participants from all over Rhode Island had the opportunity to travel to Providence to meet Governor Lincoln Chafee and tour the Rhode Island State House! The day started off bright and early in Westerly, as participants were picked up at their housing by a school bus.
After an hour on the bus, the participants arrived at the State House, greeted by its huge marble dome and statue of the Independent Man standing atop it. Once inside, the participants snapped pictures of the beautiful architecture, the library filled with centuries-old books, portraits of famous Rhode Islanders and even rocks from the moon!
The participants also met Governor Lincoln Chafee, who was kind enough to answer the participants' questions about Rhode Island and the State House. After speaking with the participants for a half hour, Governor Chafee posed for some pictures and said his goodbyes, as he has a state to run!
Thank you Governor Chafee for taking the time to meet with our participants, and thank you to Secretary of State A. Ralph Mollis' office for setting up the wonderful State House tour!
Ani Kington
Originally from Columbus, Ohio, Ani is a fan of exploring new places through photography and the local cuisine. After earning her BFA in photography from NYU and gaining communications experience at International Planned Parenthood Federation, she joined InterExchange in 2012, and worked as the Marketing Producer until 2016.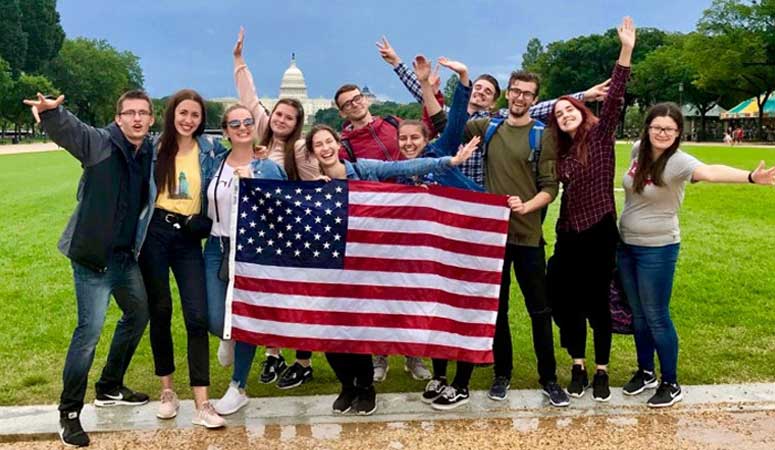 Experience American culture while working and exploring the USA
Sign Up
Learn More
Call Us