---
A Night Out in Wildwood, New Jersey!
---
1 minute
Last week, InterExchange participants and staff attended the annual Wildwood Night Out held in Fox Park. The event was hosted by the Wildwood Police Department and serves as a fun night out for the community with free food and soft drinks, games and safety information for residents and summer vacationers. Participants were able to play games, win prizes and meet the local police officers who organized the event.
and pose for pictures with our Work & Travel USA banner. We even had visitors from the Department of State who stopped by our booth and met with participants and community members in attendance! Other organizations in attendance included the American Red Cross and Vietnam Veterans of America Chapter 955.
Thank you to the Wildwood Police Department for hosting another successful Night Out!
Ani Kington
Originally from Columbus, Ohio, Ani is a fan of exploring new places through photography and the local cuisine. After earning her BFA in photography from NYU and gaining communications experience at International Planned Parenthood Federation, she joined InterExchange in 2012, and worked as the Marketing Producer until 2016.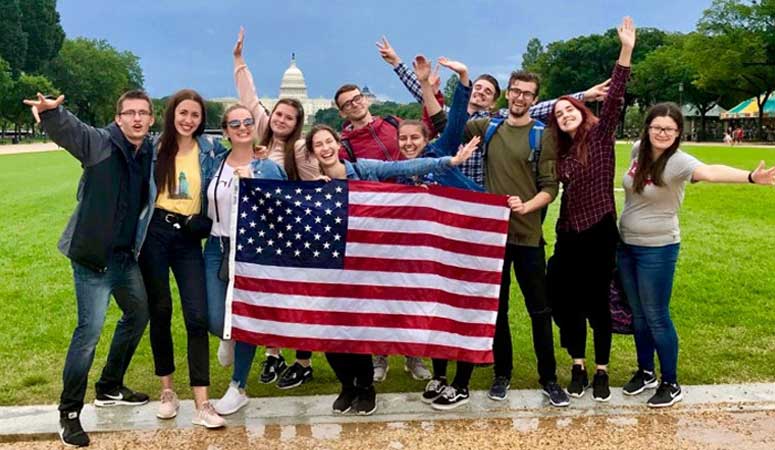 Experience American culture while working and exploring the USA
Sign Up
Learn More
Call Us