---
Take Me Out to the Ballgame— in Ocean City!
---
1 minute
On August 4, InterExchange participants working in Ocean City Maryland joined other SWT students to attend a local Minor League baseball game.
The event was jointly hosted by InterExchange, Aspire and Intrax. The group took a bus to Franklin P. Perdue stadium located in Salisbury, MD, where the Delmarva Shorebirds took on the Greensboro, Grasshoppers.
Before the game, participants were given a tutorial about the rules of baseball. Participants were also given the chance to practice the 7th inning stretch tradition of singing "take me out to the ball game." Upon arrival to the stadium, the group was met by a Shorebirds representative and then escorted to the group seating along the 3rd baseline, where Sherman the mascot greeted everyone with high-fives and the game announcer gave a special welcome to the group over the loudspeaker.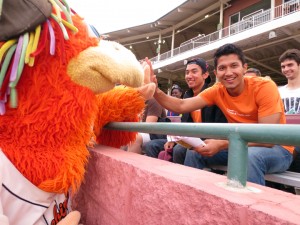 The Shorebirds lost 2-0, but participants had a great time having a very American baseball experience that included hot dogs, peanuts and cracker jacks! This was the first baseball game ever for all the participants present.
Ani Kington
Originally from Columbus, Ohio, Ani is a fan of exploring new places through photography and the local cuisine. After earning her BFA in photography from NYU and gaining communications experience at International Planned Parenthood Federation, she joined InterExchange in 2012, and worked as the Marketing Producer until 2016.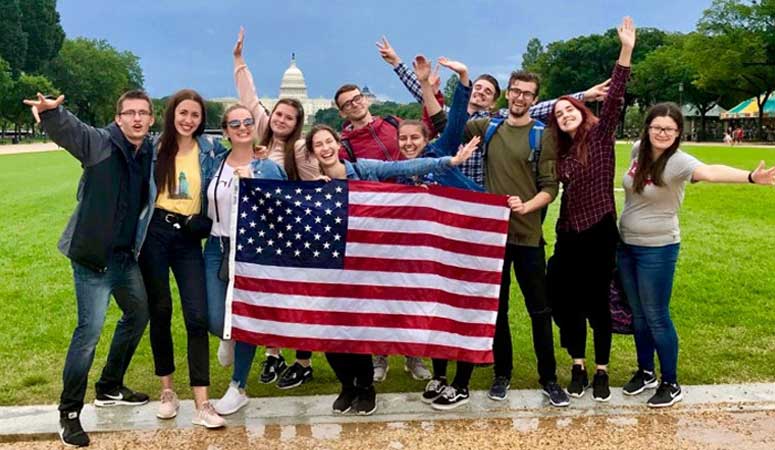 Experience American culture while working and exploring the USA
Sign Up
Learn More
Call Us