---
Cultural Exchange Key to International Relations
---
2 minutes
International relations are constantly changing, with some countries rising to prominence as others fade into the background. Chief among today's new players is China, the world's most populous country and the second-largest economy.
In the past, the U.S. and China have often failed to see eye to eye on important global issues. A lack of understanding between the two important countries has led to disagreements on any number of issues from trade to politics. Now, Xinhua reports that cultural exchange organizations are playing a crucial role in encouraging a relationship between these two peoples.
"The key to sound relations between states lies in amity between the people, and the key to amity between people lies in heart-to-heart exchange," said Chinese State Councilor Liu Yandong, according to Xinhua. "People-to-people exchange is a bridge of understanding and trust between states and between peoples."
China and the U.S. have developed a diverse array of work and travel programs, study abroad courses and other cultural exchange programs. The "Colorful China" program run through the World Artists Experiences helps to bring out the diversity in Chinese culture for U.S. audiences.
That one program brought nearly 50 young Chinese travelers to the U.S., representing every region of China. Throughout their time in the U.S., participants got to experience U.S. culture through constant exposure and firsthand experience of events like Halloween.
Xinhua notes that these new programs were spurred in large part by efforts from leaders of each country. Both U.S. President Barack Obama and President Hu Jintao of China have emphasized the importance of developing personal connections between the two nations.
"We think the more our people learn to cooperate and collaborate, the more that China and the United States will be able to find solutions to many global challenges," Secretary of State Hillary Clinton said at a meeting about cultural exchange in Washington D.C.
Tammy Christensen, a French instructor at Utah Valley University, told the UVU Review that cultural exchange programs are crucial to the development of this understanding.
"You really need an 'in' [with] the people; living with host families and having a link like that gets you into the culture in a way that, as someone who's backpacking around, you can't easily get," Christensen explained.
Ani Kington
Originally from Columbus, Ohio, Ani is a fan of exploring new places through photography and the local cuisine. After earning her BFA in photography from NYU and gaining communications experience at International Planned Parenthood Federation, she joined InterExchange in 2012, and worked as the Marketing Producer until 2016.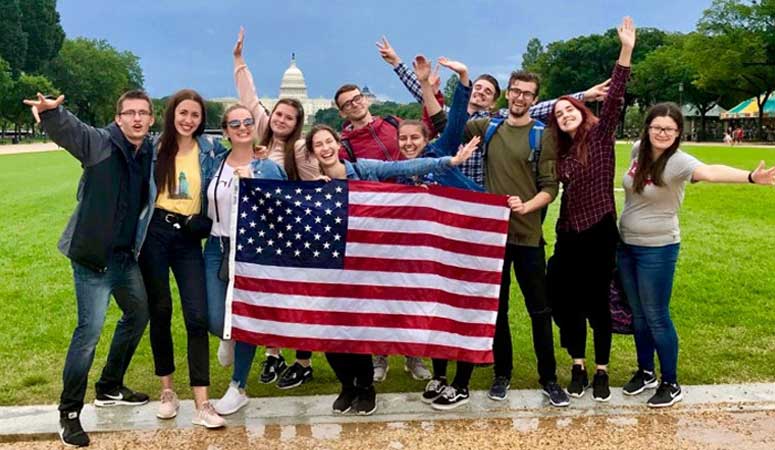 Experience American culture while working and exploring the USA
Sign Up
Learn More
Call Us