---
Customer Service at U.S. Businesses
---
, learning about American customer service practices is valuable knowledge when seeking experience that will enhance their future career development.
Cross-Cultural Communication
American companies realize that providing their customers with a positive overall experience is crucial to succeeding in today's economy. As if standard business operations were were not enough for companies to consider, the rapidly changing demographic of the U.S. population adds a further layer of complexity to the customer service experience.
"Due to globalization, cross-cultural communication has become a vital part of every [customer service] agent's training more than ever before," Anand Subramaniam, vice president of marketing at eGain, told Business News Daily. "It's important to cover topics such as vocabulary, tone and cultural etiquette. Clearly, this is more important in phone interactions than in other channels such as email due to its real-time, high-touch nature."
Job Satisfaction
Companies' changing attitudes toward customer service may often compel them to launch incentive programs to encourage their employees to strive to be the very best and provide their customers with a superior experience.
Many experts agree that when employees take pride in their work, their overall performance and customer service improves dramatically. While such customer-focused initiatives may be unusual in other countries, work and travel program participants will find that they benefit by learning to adapt to the American standards.
"Be very clear about specifying the behavior that employees are expected to deliver, both with external customers and their coworkers," Peggy Morrow, a contributor to Inc., magazine, wrote in a blog post. "Explain why giving excellent customer service is important - not only for the company, but for the world. What does your company do that makes life easier for everyone? What does your product or service add? Be sure to include this in the reasons for achieving customer service excellence."
The U.S. has long been renowned as a leader in the field of customer service. Individuals in work and travel programs can learn much from observing this practice in action and apply the skills they learn to their future careers in their home countries.
Ani Kington
Originally from Columbus, Ohio, Ani is a fan of exploring new places through photography and the local cuisine. After earning her BFA in photography from NYU and gaining communications experience at International Planned Parenthood Federation, she joined InterExchange in 2012, and worked as the Marketing Producer until 2016.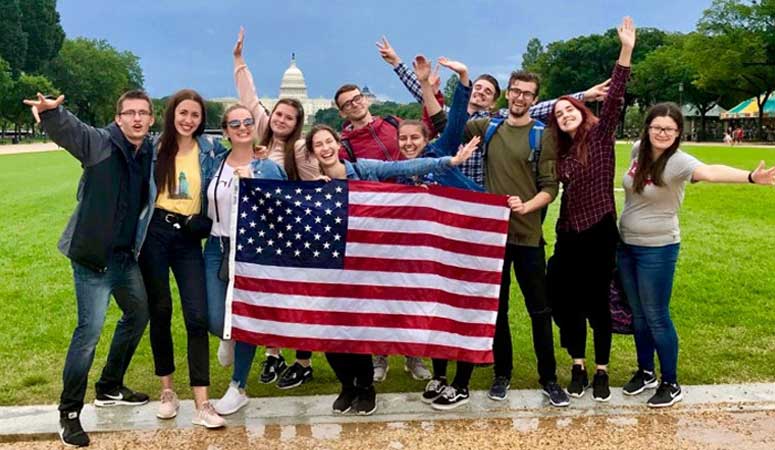 Experience American culture while working and exploring the USA
Sign Up
Learn More
Call Us