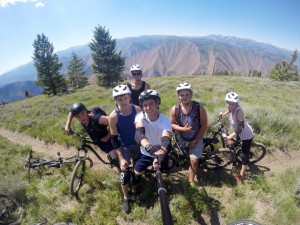 InterExchange Work & Travel USA  is without a doubt one of the best ways to experience life in the United States. As a participant on our program, you'll find out what it's really like to live, work and travel in the U.S. You'll be able to stay in the country for up to four months— enough time to make friends, improve your English skills and experience American culture firsthand.
We connect candidates to jobs with reputable employers in the United States. If you already have a job and have been approved for our program, we can serve as your J-1 Visa sponsor and provide assistance and support throughout the program.
Employers are already hiring for summer 2015! Make sure to start our application process soon.
Ani Kington
Originally from Columbus, Ohio, Ani is a fan of exploring new places through photography and the local cuisine. After earning her BFA in photography from NYU and gaining communications experience at International Planned Parenthood Federation, she joined InterExchange in 2012, and worked as the Marketing Producer until 2016.