---
Participants Answer: What's Your Favorite Thing About American Culture?
---
1 minute
This summer, many Work & Travel USA participants passed through New York City during their travels throughout the U.S. We invited students to stop by the InterExchange office to say hello, purchase discounted tickets to NYC attractions, pick up a free NYC cultural map, and answer one question: What is your favorite thing about American culture? Here's what they said!
"That American people are so different and you can do anything you like."
"Fireworks and people".
"Donuts and Dodge Charger."
"Diversity, amazing nature, beautiful views, nice people!"
"Life attitude; everybody is soo nice and helpful!"
"Smiling, kindness, and help when you really need."
"Kindness. You are so cool and you can be free… I like this country and people."
"The best summer in Cape May. Polite people, amazing cities."
"Friendly people, beautiful downtowns, food and ice cream."
"Doughnuts and ice cream, cheesesteaks and beach."
Check out all of the photos in our Facebook album. Interested in joining the program? Sign up to experience American culture while working and traveling the U.S.!
All images courtesy of InterExchange.
Ani Kington
Originally from Columbus, Ohio, Ani is a fan of exploring new places through photography and the local cuisine. After earning her BFA in photography from NYU and gaining communications experience at International Planned Parenthood Federation, she joined InterExchange in 2012, and worked as the Marketing Producer until 2016.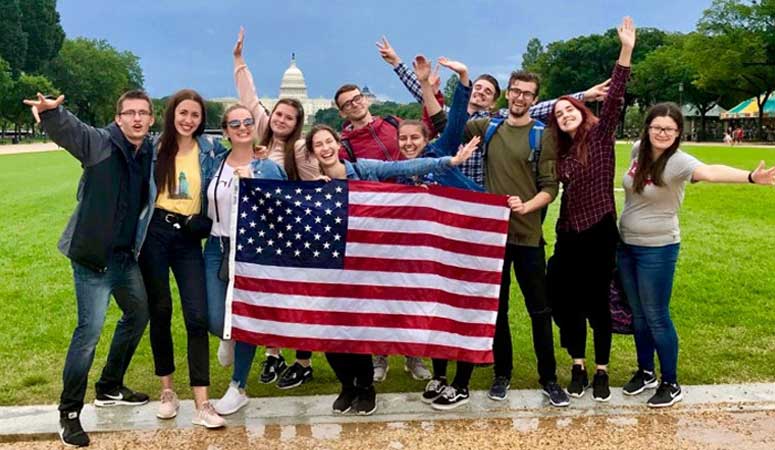 Experience American culture while working and exploring the USA
Sign Up
Learn More
Call Us