---
Year of the Host: January 2016 Cultural Digest
---
2 minutes
Image courtesy of Agne Smith, Cascade Vacation Rentals
January has been a busy month for InterExchange Work & Travel USA participants around the country. After enjoying traditional American Christmas festivities and ringing in the New Year, everyone was excited to return to day-to-day life in their U.S. communities. For many participants, this means getting to know their American colleagues, visiting local supermarkets, shopping malls, attractions and places of interest, joining sports activities, and much more.
InterExchange host employers play an important role in engaging international students and often demonstrate their hospitality by arranging cultural activities for their international guests. Here are just a few examples of what has been happening in January: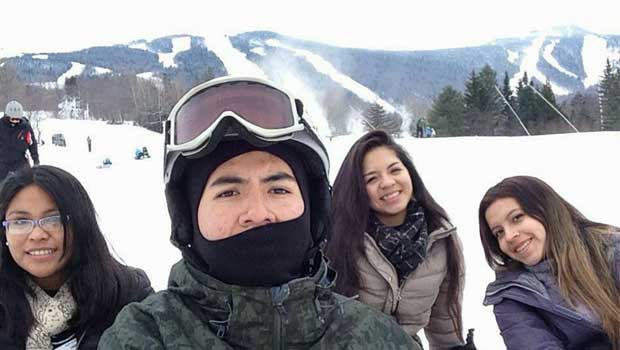 Image courtesy of Jim van den Bosch, Killington Holiday Rentals
Participants at the Killington Holiday Rentals in Killington, VT enjoyed a free snowboarding lesson.
Image courtesy of Ali Stabler, Jackson Hole Mountain Resort
Jackson Hole Mountain Resort arranged a special employee lunch for their exchange visitors.
Image courtesy of Agne Smith, Cascade Vacation Rentals
Cascade Vacation Rentals arranged a trip to the Lutsen Mountain ski hill to see the new gondola opening ceremony. Everyone got to ride the gondola and enjoy the beautiful views!
Image courtesy: Kelly Allred, Hyatt Escala Lodge at Park City
Participants at the Hyatt Escala Lodge at Park City got to make their own pizzas at the welcome event organized by their employer. Everyone also had the opportunity to experience snowboarding and skiing activities on Park City's majestic slopes and enjoyed the beautiful scenery.
Image courtesy of Naomi Heil, The Summit at Snoqualmie
The Summit at Snoqualmie arranges weekly trips for their exchange students to head downtown and enjoy some shopping.
Image courtesy of Jannette Van Dyke, Jiminy Peak Mountain Resort
Jiminy Peak Mountain Resort has been hosting J-1 International students for over 15 years. The students are an intrinsic part of the environment that the resort offers to the guests and a welcome addition to the family.
As a host, how do you engage your international J-1 Visa visitors? Here are some ideas from InterExchange.
Tanya Burovtseva
An international exchange alumna originally from Ukraine, Tanya started her career at InterExchange in 2011. Tanya is passionate about travel and cultural exchange and enjoys meeting J-1 exchange participants at InterExchange events.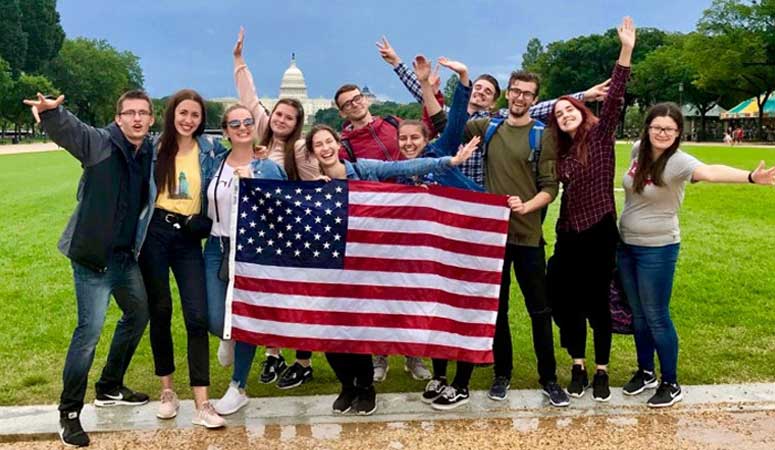 Experience American culture while working and exploring the USA
Sign Up
Learn More
Call Us