---
Meet Carol, Chilean Student Experiencing America
---
What do you do when you've never seen snow, and you want to improve your English and meet people from all over the U.S. and the world?
You go to Manchester, Vermont as an exchange visitor through InterExchange of course!
And that's exactly what Carol did. "It's so beautiful," she said about Manchester.
Carol is studying business engineering at Universidad Andres Bello in Concepción, Chile and is spending her vacation in Vermont on a U.S. Department of State Exchange Visitor Program. During her break from university, Carol has been living and working in Manchester at Christo's Pizza and Pasta. Christo's is a family-owned business on Manchester's Main Street that has been feeding hungry skiers from Bromley and Stratton Mountain for decades. Carol enjoys working at the restaurant and meeting travelers from around the U.S. and the world.
We sat down with Carol to learn about her experience in the U.S.:
"You speak English with the people you work with and with the customers. Everyone is very nice," Carol said. Carol says her host employer, Athena, looks after her and the other InterExchange Work & Travel USA students. "Athena is like a mom, she takes care of us. She always worries about us, but it's so nice!"
Carol's time in America is coming to an end. After her time living and working in Manchester, Carol is looking forward to visiting New York City!
Carol enthusiastically sums up her cultural exchange experience in America stating, "I think this (program) is one of the most important things you can do in your life."
InterExchange Staff
InterExchange is proud to have an experienced team that is dedicated to international cultural exchange. We come from a variety of backgrounds, but nearly every member of our New York City-based staff has extensive experience traveling, working, or living abroad.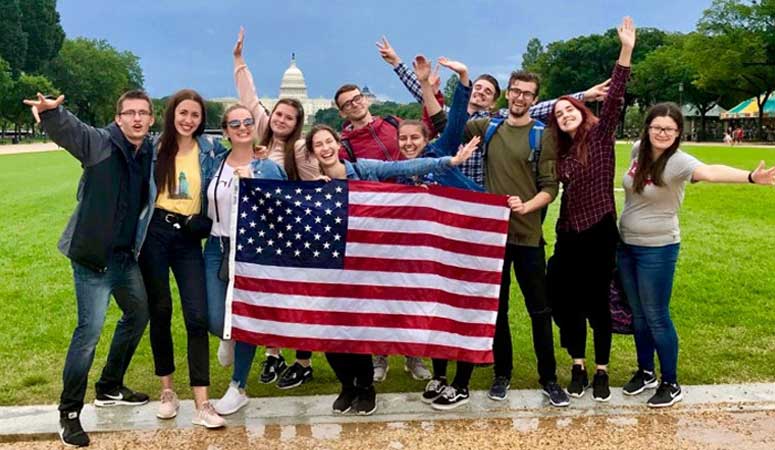 Experience American culture while working and exploring the USA
Sign Up
Learn More
Call Us