by Tara Cavanagh, Working Abroad Program Manager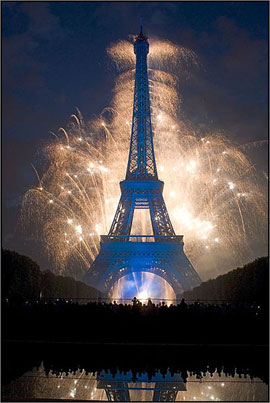 Another year is here! How did you do on your New Year's resolutions from 2010? As usual, I've gone back over the goals I set for myself in the beginning of the year and was surprised to see that some of my goals had been achieved without my being aware of it. In hindsight some of my goals seem overly ambitious, bordering on completely unfeasible, while other goals make an appearance year after year. I know this happens to a lot of people – we start the New Year with lots of energy, ready to make big changes, and then life moves on and the next thing we know it's December and another year is over.
If your New Year's resolutions in 2011 include becoming fluent in a new language, traveling to a foreign country, helping people in need, working with children or teaching overseas, we can help! InterExchange Working Abroad has some great programs that will help you to achieve any intercultural goals you may have. If you want to learn Spanish, why not go on our Volunteer in Peru, Argentina, or Costa Rica programs where you can take 4 weeks of language classes and then volunteer for 4 weeks? If you love children and want to learn more about a particular culture, our Au Pair programs may be right for you. If you are looking to teach English, check out our programs with host families or classrooms throughout the world. Want to have an adventure in the New Year? Spend up to a year working and traveling in Australia or New Zealand or both!
So pick a destination and program, then create an action plan to making your goal come true this year (when will you leave, how will you get there, how will you finance your trip). Get support from friends and family, sign up for the Working Abroad program to fulfill your resolution and tell others of your plan to make yourself accountable for taking the trip. Don't let another year go by without achieving your goals! And if you have any questions, our friendly Working Abroad team is here to help you!
Matthew Graves
A fan of independent cinema and proponent of the Oxford comma, Matthew began his career at a Miami-based tech startup before returning to West Virginia University to pursue his M.A. in Foreign Languages. He has worked at InterExchange since 2006 and currently serves as a Marketing Project Manager.