There are so many countries still recovering today from being a part of the Soviet Union machine. Even my time spent living in Prague, a beautiful and fairly modern city,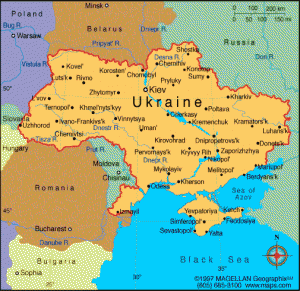 uncovered lingering scars left over from that occupation. And, as anyone who has traveled in that region knows, the farther east you go, the more visible those leftover scars become.
I was wandering around the Matador site today and came across an interesting photo essay by Peace Corps volunteer, Chris Miller, who lives in a rural Ukrainian town. The pictures perfectly show the juxtaposition of the industrial empire aspired to by the Soviet Union and the quiet countryside left all these years after it's fall.
In what country have you seen similar juxtapositions of old and new; urban and rural. Let us know!