Have questions about filing your taxes for the time you worked abroad? The best and most reliable source for earnings information will come from your employer and your International Cooperator.
If you made over a certain amount of income, you'll need to fill out a 2555-T form in addition to any domestic forms you file.
If you are a U.S. citizen, the rules for filing income, estate, and gift tax returns and for paying estimated tax are generally the same whether you are in the United States or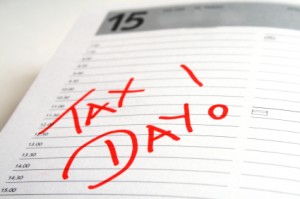 abroad.
Please keep in mind that this information is about basic tax requirements and resources. InterExchange does not provide tax advisory services. If you need further guidance, you can find additional information on www.irs.gov.
We hope you enjoyed your time abroad in 2011. We will also send out an email to all 2011 participants. If you worked in Australia and New Zealand through our Work and Travel program, you will receive specific information about how to file taxes in those countries.
Let us know if we can help with your work abroad and travel plans in 2012!
The InterExchange Working Abroad Team
[email protected]
800.597.3675