Now, before you make any jokes in your head about Rick Steves, let's agree on the fact that he is the bespectacled shaman of all things international. His lo-fi travel shows with the whimsical local music thrown in over faded landscapes on the public television channel helped inspire me to go abroad for the first time.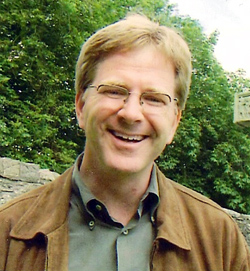 So, what Rick Steves say is the truth. And not just because this article make several good and rational points for the case that young people should have experience living and interacting with cultures abroad. But just because Rick Steves says so.
Read the article in USA Today and let us know what you think!