---
English Teachers in Demand Around the World
---
2 minutes
For many people living in the U.S., the opportunity to travel to places like Europe and Asia seems like a rare luxury. The distances and costs involved often deter people from traveling. But The Chicago Tribune reports that more and more U.S. residents are realizing the opportunity to travel and experience everyday life in another culture by teaching English in another country.
English has become increasingly important around the world, which has motivated residents of the U.S., the U.K. and several other important regional economies, to explore overseas teaching assignments. Many countries, like the Netherlands and India, have made a point of teaching English to their populations for decades. Others, like South Korea have seen increasing interest as more of the economy focuses on international collaboration.
"Across the world … English is being introduced in primary schools, with greater compulsion, and at steadily lowering ages," said a report from the British Council in London, according to the Tribune.
A report produced for the European Commission found English to be the most common second language in Europe. In addition, The Guardian reports that Thailand has implemented a new program known as 2012 English Speaking Year specifically in the hopes to bring the English language to its schools and businesses.
For educated people in the U.S. who are proficient in English, this can mean many opportunities to travel and live abroad. People who teach English abroad can find positions anywhere, from iconic, urban destinations in France and Spain to rural parts of the developing world.
Teaching English overseas can also come with its own unique challenges and rewards.
"You have to be able to adapt - not just to live in another culture, but to work within a different type of educational system," Laura Hamm, a Columbia College student who taught English in South Korea for two years, told the Tribune. "You have to be able to think on your feet. Some schools provide (native) co-teachers, but not all."
The students English teachers work with can vary dramatically as well. Hamm herself taught both at an elementary school and at a university.
Initially, Hamm went into her program looking for adventure. But ultimately, she and many others have found such cultural exchange programs invaluable experience for their future careers as well.
"Even if teaching experience or language skills are not directly applicable to your field, it shows future employers that you're independent and resourceful," Hamm explained.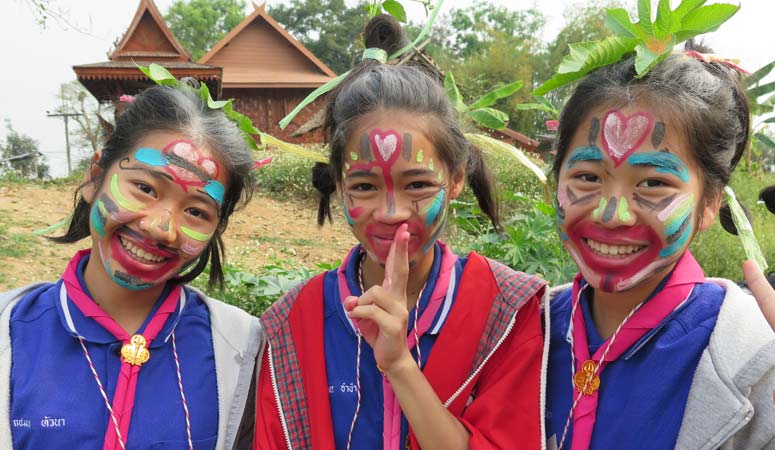 Boost your resume, earn a great salary, and immerse yourself in Thai culture!
Sign Up
Learn More