---
People Working Abroad in Some Surprising Places
---
2 minutes
Not everyone gets the chance to travel to different countries and experience the vast array of different cultures around the world. But everyone who wants to work overseas may not realize all the options that exist to make this pursuit a reality.
Daily life and work in a new culture has become a reality for thousands of young people and offers a totally different experience from passing through as a tourist. Many cultural exchange organizations offer programs to help people make such engagements happen.
The question many people stumble over when they first start to think about working overseas is where to go. With hundreds of countries and thousands upon thousands of cities with their own unique cultures, it can be hard to know where to start. CBS Moneywatch offers a little help in making this difficult decision, giving a list of the top 10 countries to work abroad in 2012.
Some of the countries on the list are fairly familiar names in world travel. France, the U.K. and the Netherlands are all classic European tourist destinations. But all three are also major commercial centers in industries ranging from finance to manufacturing. Surprisingly, the number of European countries on the list has actually fallen since last year. In 2011, CBS included Germany and Belgium, but recent financial troubles in the region have made it a bit less appealing to some eyes.
Even more popular than Western Europe, however, is East Asia. The top two names that have risen on the list are Singapore and Hong Kong, two cities that have emerged as crucial hubs of Asian commerce. China itself offers some unique opportunities, particularly for engineers and programmers. Further to the south, Australia remains one of the most fascinating lands in the world, and already boasts a strong, diverse economy.
But perhaps the most surprising additions to the list were the United Arab Emirates and Mexico at third and fourth, respectively. The U.A.E established itself through the oil industry but is now expanding into a range of different services, and few places can match its unique atmosphere. Mexico, meanwhile, has seen more and more people interested in the warm climate and vibrant culture.
Along with these nine countries, the U.S. itself was listed as a popular destination for international people pursuing work abroad, between its diverse environments and numerous important industries. There are opportunities almost everywhere around the world, it just requires a person who's committed to finding them.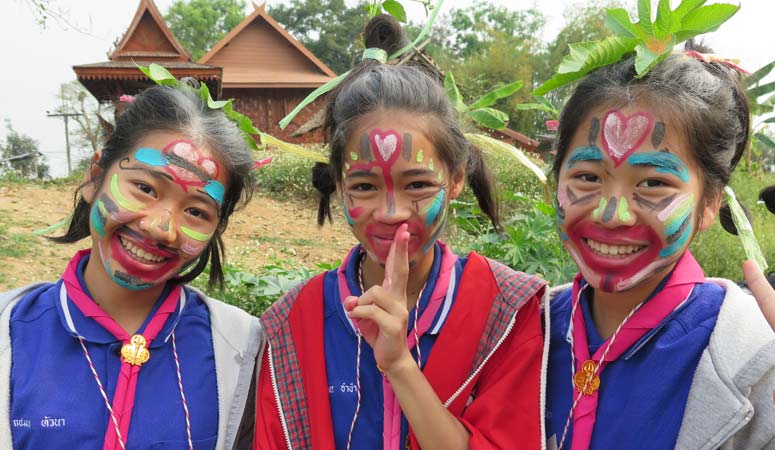 Boost your resume, earn a great salary, and immerse yourself in Thai culture!
Sign Up
Learn More