I am a big Nick Kristof fan and am a regular reader of his column. If you are interested in travel, international goings-on and humanitarian affairs, you should too.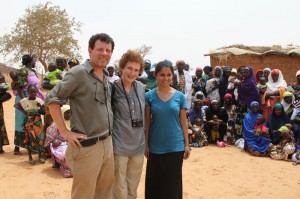 Every year, Kristof holds a Win a Trip competition and picks two people to traipse around a continent with him and report on political and social issues with him.
One of this past year's winners, a journalism teacher from New Jersey, posted a video on the New York Times Op-Ed video section about her time in the five East African countries. It is inspiring and insightful to watch one of our country's educators experience have the firsthand experience of reporting with one of the world's best international journalists. I can only imagine the inspiration and ideas she has brought back to her own classroom.
If you have 4 minutes (Ok, 4:21 minutes), take a look at this great little story and get inspired to go on one of InterExchange Working Abroad's Volunteer programs!