The New York Times interviewed author Ken Budd over the weekend on how to travel while volunteering at the same time. He recounts his first time taking a vacation specifically to volunteer in new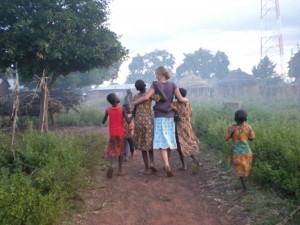 Orleans after Hurricane Katrina and how ever since, he has been searching for more experiences to experience a more humanistic side to traveling internationally.
Budd makes some good points about volunteering short-term being about small changes that may not save the world, but will definitely help small community projects. Click on over the the New York Times to read the rest of the article.
Have you volunteered abroad? If so, what was your favorite part? What did you do that felt like it was making the most impact?