Americans love their Italian food. Pasta and pizza and gnocchi. And don't forget about the cannoli. But do we really know authentic Italian food?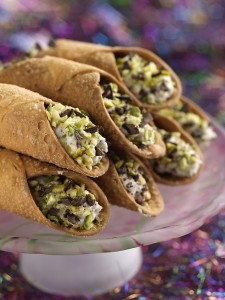 Unless you were lucky enough to grow up in an Italian family or live near a city with a real Little Italy, Italian food in the U.S. has gone through the unfortunate Americanization process over the years. Most Italian dishes need no more than 3 or 4 ingredients. Hawaiian pizza definitely has more than that!
For the InterExchange Working Abroad participants who are going to Italy this summer: Buona Fortuna! And for those still looking and dreaming about your time in Italy, take a look at Lonely Planet's Decoding Italy's Menu Mysteries for a glimpse at what is in store!
My favorite tip from the article:
"When you look over the menu posted in the front window, also count the number of asterisks indicating dishes featuring frozen ingredients, as required by law. This is one case where five stars is actually a bad omen for your meal."