It was a stormy, windy day in new York yesterday (See: Derecho!), so we needed to find some inspiration to get us through the work day. Thank you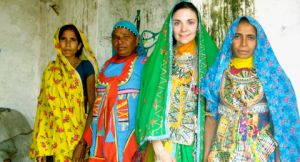 Rick Steves for writing one of the best commencement speeches we've ever read! Asked to speak at Evergreen State College for the class of 2012, Steves' speech is full of wisdom, laughter and why it is so important for young Americans to challenge the status quo, think differently, and most importantly, get out there and travel!
For some of your own inspiration, take a couple of minutes and read the speech here!
And after reading the speech, if you feel like immediately hopping on a plane, trekking though a forgotten area of Ecuador and curing a tropical disease, check out our amazing programs that will take you to over 18 countries around the world!