---
Teaching English in China Can Be Educational For Both Teachers and Students
---
2 minutes
Americans embarking on journeys to teach English in China may aim to make a difference in the lives of Asian children, but often find that the experience has an equally deep impact on their own lives. However, as transformational as teaching English in a new country can be, it is important for these individuals to be aware of the cultural differences between U.S. and Chinese students, so they can achieve the best results.
Desire for Knowledge
The academic landscape of modern China has changed considerably over the past 50 years. Today's Chinese youth are often highly motivated to learn, and many are diligent students. According to Reading Horizons, Chinese Premier Wen Jiabao said that more than 300 million people were studying English in 2009, and the Test of English as a Foreign Language (TOEF) remains one of the most important exams taken by Chinese schoolchildren. As such, individuals who teaching English in China through coordinated programs often find that students are receptive and eager to learn.
Attitudes toward education in general also differ quite dramatically from the West. In an article in The New York Times, contributor Nicholas Kristof wrote that a reverence for learning is an important aspect of Chinese culture.
"In Chinese schools, teachers are much respected, and the most admired kid is often the brain rather than the jock or class clown," Kristof wrote.
He added, however, that many Chinese teachers respect and admire the U.S. education system, as they believe it encourages independent thought and creative approaches to problem solving. These attitudes could result in a mutually beneficial learning environment for both the program participant and the Chinese students they will be teaching.
Mutual Learning
Teaching remains a valued and respected profession in China, and individuals participating in working abroad programs may find that they are welcomed enthusiastically during their stay.
While individuals participating in teach English programs can help Chinese students with their command of the language, it is important for them to remember that they are guests in another nation.  As visitors, they are also there to learn from living and working in a country different from their own.
Individuals teaching English in China should embrace these cultural differences while living in their host communities so they will not only become better teachers, but learn more about one of the most exciting and influential countries in the world.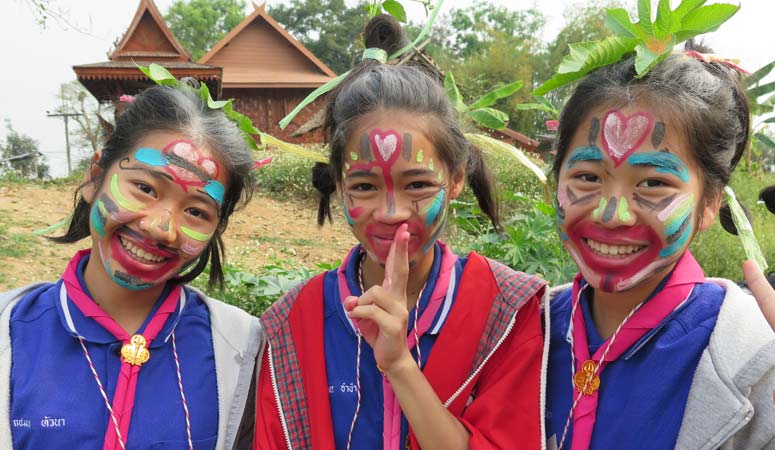 Boost your resume, earn a great salary, and immerse yourself in Thai culture!
Sign Up
Learn More