---
EIFFEL POWER II: More Tips for Francing Queens (and Kings)
---
5 minutes
InterExchange Working Abroad Ambassador Sarah, Teach English France:
Trampoline time, or as I like to call it, "a bouncy game of concentration in which I try not to pee my pants," has become a regular part of the daily schedule. However, simply jumping up and down is not sufficiently entertaining. Games must be invented. These range from the "Fairly Easy but Exhausting" (e.g. flailing your arms and legs like an octopus) to the "Incredibly Coordinated and Likely to Cause Ocular Damage" (e.g. giving Barbie a high five mid-air). TIP: glasses significantly cut down on injuries brought on by flying Mattel appendages. You're going to want to remember that one.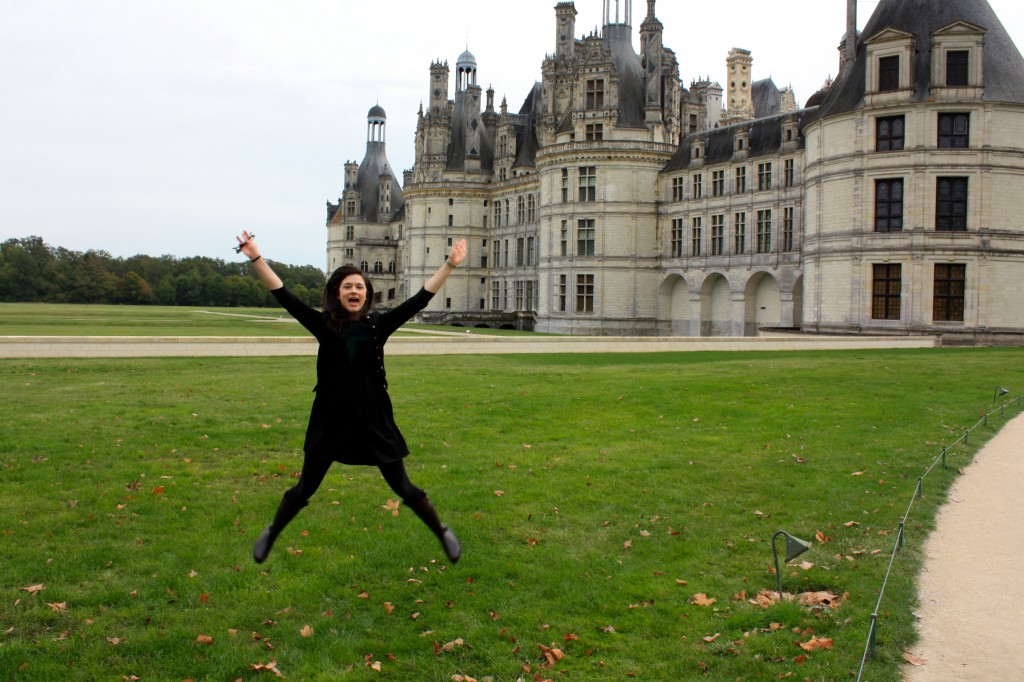 So this week, when Nan told me that I could jump however I wanted, I breathed a sigh of relief and just bounced up and down like a semi-normal, pseudo-adult human being…for about five seconds. "No! Not like that!" she yelled. "Like this!" Not surprisingly, Nan's way was much more, let's say, aerobic. Freestyle time was over.
If and when you decide to spend an extended period living with a family in Paris, you can do it however you want. Really. But just in case you would like some advice, here are some tidbits that I have found to be helpful. In other words, DON'T DO IT LIKE THAT. DO IT LIKE THIS.
Tip #2: Purchase a Tiny Notebook
Much like my tolerance for scary movies, my ability to remember is alarmingly low. A seemingly lighthearted game of Mickey-themed Memory with Nan can cause painful insecurities to surface when I am unable to recall where I've JUST SEEN the other Donald Duck with a fishing pole(!). Things get even worse when I travel, but I have found a way to cope. I always carry around a small, hard-backed notebook. Each day, I fill its pages with quotes, observances, directions, patisserie names, detailed notes on the pastries I meet at aforementioned patisseries, and the names and numbers of new friends. It beats trying to keep track of fifty Post-It notes.
Tip #3: Buy a Navigo Pass
A Navigo pass covers travel on trains, metros and buses and can be purchased by the week, the month or the year (keep in mind that your pass starts at the beginning of the week, month and year—i.e. Monday, the 1st, and January, respectively—regardless of when it is purchased). The Ile de France (Paris region) is divided into 5 zones, and the price varies depending on how many zones you need to travel. I live in the 4th, while the center of Paris is in the 1st, so I have to buy for 4 zones. I use it almost every day, so it more than pays for itself. When I reach the station, I just swipe it and go. No  keeping track of tickets. No looking like a bumbling, fumbling foreigner. Easy peasy lemon squeezy. Or, as Nan often interprets, "Easy skeazy lemon queasy." I like her version better.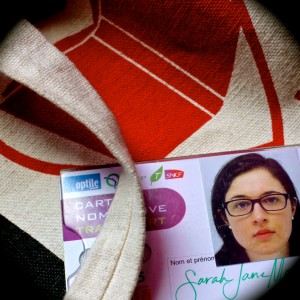 Here is the most important part of this section: bring an extra passport photo for your Navigo pass. If you do not bring one with you, you will have to visit a photo booth in a train station that spits out about fifty different directions in French before snapping your unavoidably appalling picture. I humbly present my photo here as proof. Laugh it up (the guys at the ticket booth do when I have to top up my card as they look back and forth between my face and the photo on the card), but I find solace in knowing that I am selflessly doing this for yourown good.
This is a fantastic site for figuring out travel times: http://www.transilien.com/?siteLanguage=en
Note: If you are only going to be in Paris for a few days and plan to stay only in Zone 1, you may want to look into the Paris Visite pass, instead.
TIP #4: STAY AWAY FROM THE PIGEONS
Self-explanatory, so we'll move on.
TIP #5: Don't Fear the Berets
Parisians have a pretty bad rep. Thanks to depictions in books and films, I have spent much of my life imagining them to be about as approachable and friendly as roving packs of rabid, bloodthirsty wolverines. This is slightly overkill. If you are lost or have a question about the train schedule, don't hesitate to seek assistance. Be humble and patient, and you will be just fine.
Tip #6: Be Wary of your Underwear
In an effort to reduce energy costs, laundry is often left to dry in the sun's sweet golden rays when the weather is warm. It sounds quaint and fun, right? Right—right up until you're pulling your soggy underwear out of the clothesbasket and hanging it up on the front lawn next to your host child's Hello Kitty socks. I don't want to mention my unmentionables too much, but I am certainly thankful that I'd considered this possibility and planned accordingly by restocking my supply with dignified, hole-free options before the trip—especially on days when it starts raining and the rack carrying my undies ends up sitting next to the kitchen table.
Sure, there is much to consider before coming to France, but not a day goes by when I don't think of how incredibly, overwhelmingly thankful I am to be here. Though its pleasures are many, I find it hard to clearly articulate why I love this country so much. So instead, I will leave you with a short conversation I had with Nan regarding the glories of France…
Nan: "You know why France is so great?"
Me: "Why?"
Nan: "The FOOD is so DELICIOUS!"
Me: "Mmmmm…yes! What is your favorite French food?"
Nan: "BROCCOLI!" (accompanied by triumphant fist pump)
There you have it. France has the best broccoli IN THE WORLD. Then again, this is coming from the child who I watched lick the outside windowpane yesterday, so her taste buds may not be ready to comment on the best of French cuisine. Why not come see for yourself?
Learn more about teaching English in France.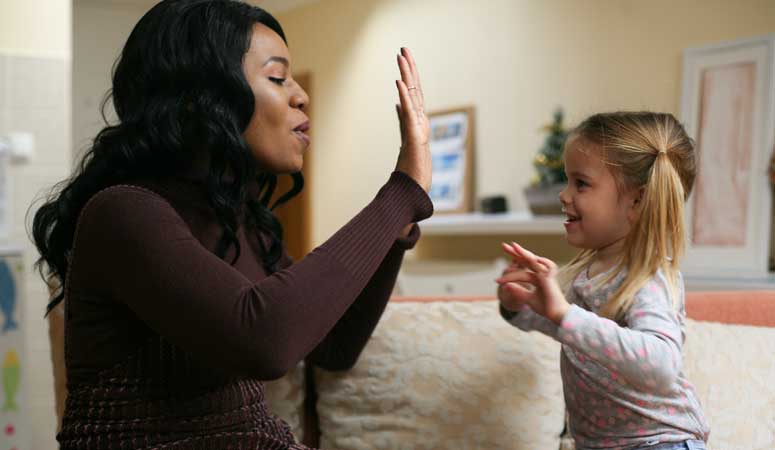 Join a welcoming host family and experience the French lifestyle.
Sign Up
Learn More