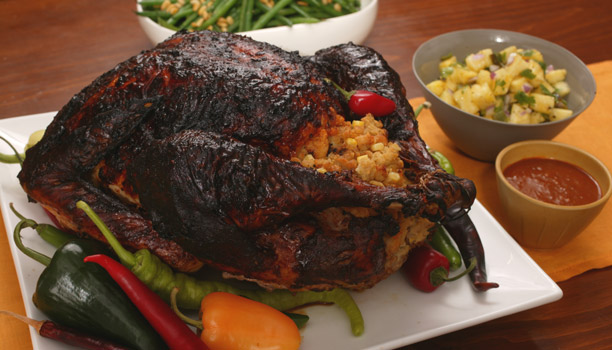 Photo courtesy of Epicurious[/caption]
The Thanksgiving feast that most people look forward to all year is finally here. What will you be eating? Probably some turkey (or tofurkey, if that's your thing), mashed potatoes, green beans with those crunchy little onions and of course, pumpkin pie.
But this year, if you are a little bored of the traditional dishes and want to add a little global flavor to Thanksgiving, there are tons of options! Cinnamon flan? Delicious! Curry cranberry sauce? Exotic! Roasted yams with a pineapple and chile salsa? Amazing!
For more globally-influenced Thanksgiving ideas that will spice up your dinner this year, check out Epicurious' list!
And, if you want to go abroad this year, check out our teach English, volunteer and work programs in over 20 countries around the world!