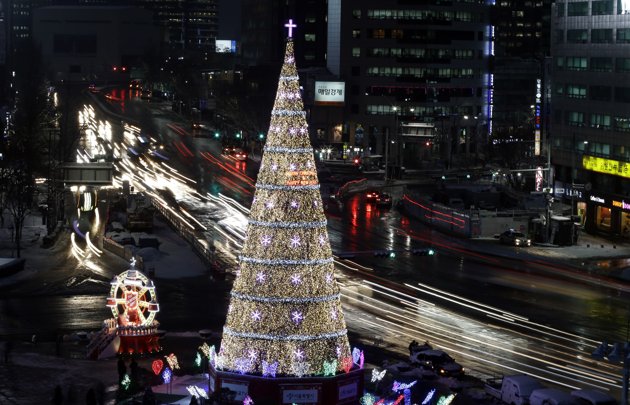 Christmas tree in Seoul, South Korea[/caption]
How are you celebrating the Holidays this year? Whether you're in another country, or at home with your family and friends, there are symbols recognized the world over that make us feel festive and at home.
The Christmas tree is one of those symbols, and even historically non-Christian countries have adopted this symbol for the season. Take a look at Yahoo!'s slideshow showing tress from around the world.
And if you are abroad and see a great Christmas tree, take a picture and send it in to InterExchange Working Abroad!