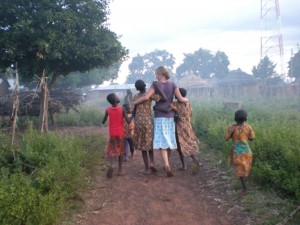 Every new year brings reflection on what has been and what will be in the future. From travel to education to career goals, we here at InterExchange Working Abroad have a lot of ground to cover in the next year if we want to keep on track with our resolutions!
What are your resolutions for 2013? More travel? Learn a new language? Share with us below!
Here are some of the InterExchange Working Abroad staffers' 2013 resolutions!
James Bridge, Working Abroad Manager: There are three things that I want to achieve this year—To learn about community initiatives wherever I travel and better understand local concerns that are causing people to take action; to enrich my travel by reading at least one book related to each place I go; and to make at least one trip to Latin America and improve my Spanish!
Ryan Sullivan, Working Abroad Program Advisor: As always, my new year's resolution is to travel more! In recent years, my vacations have mainly been to international destinations. In 2013, I would love to explore more of the U.S.—perhaps visit some of the great national parks in the west.
Jiyeon Glass, Working Abroad Program Coordinator: I've recently been traveling to a lot of cool, new places. While traveling, I'd try to find a balance between immersing myself as a local and being a total tourist with a camera in hand at all times. However, after returning from my travels, I often felt as if I didn't take enough pictures and am now starting to forget where I've been and what I've seen. My new year's resolution is to take more pictures to better document my experiences and adventures.